And ye shall hear of wars and rumors of wars: see that ye be not troubled; all  these things must come to pass, but the end is not yet.     Matthew 24:6 KJV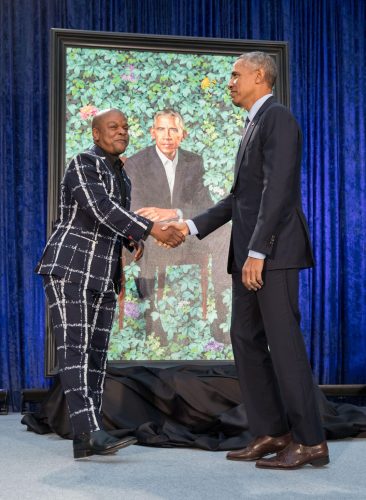 The artist Kehinde Wiley's newest work is a sculpture called "Rumors of War" and was recently unveiled in Times Square, New York. The artist's new work is his first major public work since his acclaimed portrait of President Obama, which hangs in the Hall of Presidents at the National Gallery in Washington, DC. Rumors of War is Wiley's direct response to the giant statues of confederate generals that line Monument Avenue in Richmond. The new sculpture is Mr. Wiley's largest to date and it is magnificent in size and proportion towering 27 feet high and 19 feet wide.
After the statue leaves Times Square in December, it is headed for Richmond, VA where it will take up permanent residence on the newly re-named Arthur Ashe Boulevard. The significance of having this particular statue in the River City cannot be overstated. Richmond has been engaged in a long and contentious debate about whether it is time to remove the statues of Robert E. Lee, Stonewall Jackson and, Jeb Stuart from Monument Avenue because they create such a divisive and painful reminder of a past that need not be glorified for many of Richmond's citizens.
Many see those glorified monuments as relics of the "old south" and an exaltation of the confederate cause, while others see them as place markers in the history of Richmond and the south. There is no doubt that the presence of such figures on one of the city's most prestigious and beautiful streets can be both awe inspiring and cringe-worthy and therein the dilemma lies. How do we address our past while building towards our future when these men, who fought for "states rights" ensuring their right to own enslaved people in Chattel Slavery, are elevated and exonerated, and illuminated nightly on Richmond's Monument Avenue?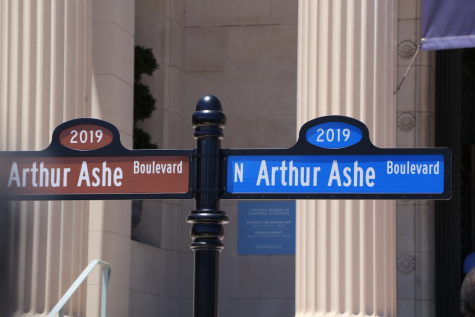 The response could be a new statue called Rumors of War standing tall on Arthur Ashe Boulevard. The street was recently renamed after Arthur Ashe, the international tennis star and humanitarian, who was a Richmond native son. Ashe broke all kinds of racial barriers in the sports world and also has a statue on Monument Avenue.  Placing a statue of Arthur Ashe on the great Monument Avenue created all kinds of controversy when it was installed and dedicated in the summer of 1996.  Ironically, it is not insignificant at all that Arthur Ashe Boulevard and Monument Avenue directly intersect at the statue of General Robert E. Lee.
Beginning in December, Richmond's Arthur Ashe Boulevard will become the permanent home for a new statue that challenges the "old" history and carves out a new space of honor and remembrance for African American people who have had to live in the shadow of the confederacy without a clear and prominent declaration of the formative role they have in building this nation and this city.
Mr. Wiley's statue is a figure of a Black man wearing his hair in locs, ripped jeans and a hoodie astride a magnificent horse. He looks like a man uprooted from one time and placed in another, like an anachronism. He is a powerful and thought provoking image and it will challenge all others to say he does not belong.
            "We have a beautiful history, and we shall create another in the future that will astonish the world."

                                                            — Marcus Garvey