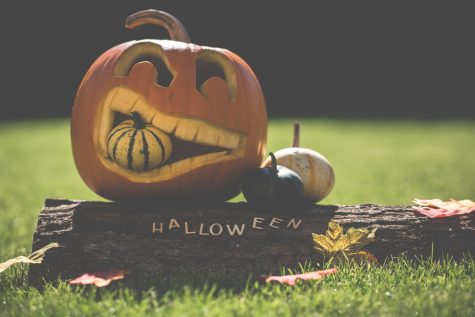 Ahhhh 'tis the season for folks to dress up as characters and caricatures once again; that time of the year when the smell of apple cider and pumpkin spice fills the air. Halloween is just around the corner and we all hold our breath. Tension fills the corridors and hallways of college campuses, public offices, and both community and private parties all over the country. Why? Because people tend to lose all connection to good judgment and decency when choosing what to dress up as for, what is to many people an absolutely frivolous holiday, Halloween.
Yes, this holiday allows people to take the opportunity to don blackface, brown-face, red-face make-up and denigrate other people, cultures and entire racial groups just for kicks. And every year there is some type of controversy under scoring just that! Photographs are posted on social media and people are surprised when the offensive photos cause individuals to be expelled from schools, fired from jobs or arrested because the costume they wore incited violence.
Several decades ago I lost a friend, a beautiful, talented man, who practiced Buddhism and wouldn't have harmed anyone. He was wearing a Devil costume at a Hollywood costume party in Beverly Hills and was shot to death through a window because the police officer "felt" threatened by his tall, sleek black body. He had no weapon and was shot 6 times in the back. The family settled outside of court and the case was never prosecuted. Halloween is a treacherous time for people of all ages and particularly so in these turbulent times.
This week's column is an attempt to warn folks who are intent upon Halloween dress up parties and taking children on trick or treating excursions to stop and consider your options. Take care to consider what choices you make regarding the costumes you wear, the places you go, and the people you surround yourselves with this Halloween season.
To be Clear: BLACKFACE in any form is NOT an acceptable choice to make. Additionally, the co-opting of cultural dress, traditions and practices is offensive and denigrating no matter what your "good intentions" may be in wearing them. If you have a question about whether something is appropriate or not, it's probably NOT. There's no harm in having a good time as long as it is not at the expense of others.
In RVA, many streets are dark and large masks and unwieldy costumes at times obstruct clear vision, and could cause tragic accidents or injuries. Parents and guardians should consider alternative options for their children like a costume party inside your own community center or another public space like a church harvest festival or private home. Safety should always come first.
Let's usher in the fall season without incident here in RVA. If you are in doubt about appropriate options or costume choices, PLEASE ASK someone. Don't assume that because you "don't have a racist bone in your body", your choice to dress up like Queen Latifah or Michael Jackson while darkening your skin is perfectly alright and wouldn't possibly offend anyone. WRONG. So wrong! Just remember it is "Trick OR Treat." Don't be tricked into making the wrong choice because the consequences could really come back to bite you!  #IJS