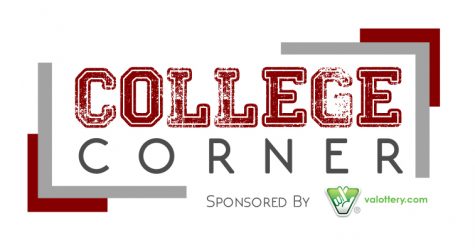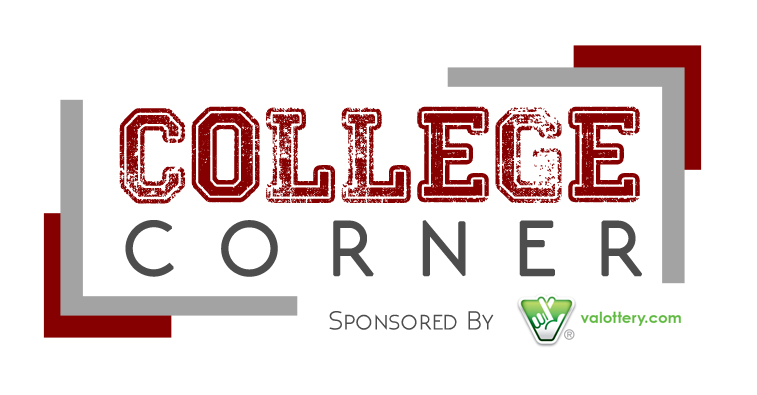 ---
Being a Superhero for Students Earns Assistant Principal Ryan Sykes a $25,000 Milken Educator Award
Photos and story submitted by Milken Family Foundation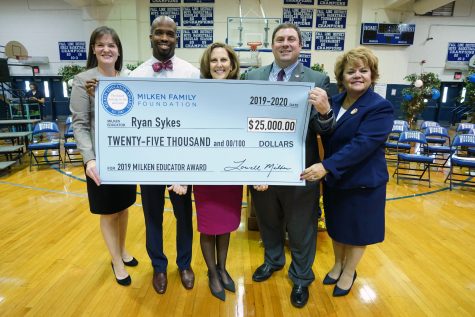 Putting the hope in Hopewell, VA, Assistant Principal Ryan Sykes is doing whatever it takes for his students at Carter G. Woodson Middle School. Whether it's stoking positive energy in the hallways, or crunching data to individually tailor student strategies, or even donning a superhero costume to reward student success, Sykes knows (and shows) that it's not about him. It's all about his students, and creating a better future for them. His high-octane approach to school discipline and strong instructional leadership of the math department has not only boosted student engagement but also helped lift achievement scores above state averages.
Yet Sykes was the one rising to unanticipated heights on November 6, 2019 at a surprise school assembly where he was presented with a Milken Educator Award by CEO of the National Institute for Excellence in Teaching, Dr. Candice McQueen and Superintendent of Public Instruction, Dr. James Lane. Sykes was named a 2019-20 recipient of the national recognition, which comes with an unrestricted $25,000 cash prize. He is the only Milken Educator Award winner from Virginia this year, and is among up to 40 honorees for 2019-20.
The Milken Educator Awards, hailed by Teacher magazine as the "Oscars of Teaching," has been opening minds and shaping futures for over 30 years. Research shows teacher quality is the driving in-school factor behind student growth and achievement. The initiative not only aims to reward great teachers, but to celebrate, elevate and activate those innovators in the classroom who are guiding America's next generation of leaders. Milken Educators believe, "The future belongs to the educated."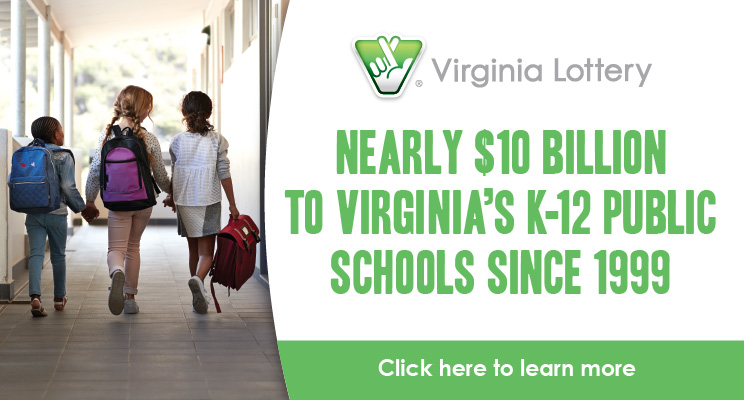 Sykes is bringing that sometimes-elusive brighter future closer for his economically challenged students. The relationship-building assistant principal gets to know all of his students in the classroom, through extracurricular activities and by bonding with families in the community. Working in concert with Woodson's math teachers, Sykes is boosting STEM education, promoting online learning and inspiring students to seek academic success in an often-difficult environment.
"Ryan Sykes has a passion for making Carter G. Woodson Middle School a place where every student can thrive," said McQueen. "His approaches to building a positive school culture that honors every child and keeping a focus on academic achievement are emblematic of the best and brightest educators. We are proud to welcome him as a

Milken Educator."
"Ryan Sykes epitomizes the dedicated educators at Woodson and at similar schools across the commonwealth who believe in their students and eagerly accept the challenge of helping them meet Virginia's high expectations for learning and achievement," said Lane. "He sees each student as an individual with a unique set of needs. And he understands that meeting those needs through tailored supports and services is at the core of our commitment to equity."
"We are incredibly proud of Mr. Sykes and all that he accomplishes every day," said Dr. Melody Hackney, Superintendent of Hopewell City Public Schools. "His peers and supervisors alike recognize the positive impact he has on all stakeholders at Carter G. Woodson Middle School and in Hopewell. Mr. Sykes' work ethic, his passion for teaching and leading, and his enthusiasm for deeper learning never wanes. His commitment to help all children successfully find their way is what makes him so deserving and what will contribute to his continued success. Mr. Sykes is a special person and a perfect recipient for the Milken Educator Award."
---