By Bonnie Newman Davis
Fried turkey, candied yams and a hearty dose of history and humor were served up during the BND Institute of Media and Culture's second iteration of "Kitchen Talk: African-American Holiday Cooking Traditions" on Nov. 5 at Capital One's 1717 Innovation Center in Shockoe Bottom.
Popular Richmond culinary experts Herman Baskerville of Big Herm's Kitchen and Catering, Tye Hall of T&R Catering, and Trey Owens of Soul Taco didn't just provide some of their secrets for mouth-watering holiday meals for the audience who eagerly awaited them. The three entrepreneurs also shared how their cooking passion was rooted in homemade meals prepared by loved ones and offered up to anyone who just happened to drop by.
Each panelist spoke candidly as Mikki Spencer, a Richmond media personality and Virginia Lottery Draw Host, asked about the hard work that goes into their calling. Baskerville, who honed his craft while working in corporate settings, discussed the responsibility that comes with having to provide for his own family as well as his employees' families.
For the past few years, Big Herm's has been one of the only minority food vendors for the Washington Redskins' training facility in Richmond. Well-known throughout Richmond, Baskerville proudly noted that his take-out and delivery restaurant has been in its current North Second Street location in Jackson Ward for seven years, longer than any of the other restaurants in the "food court's" corridor. Before opening his current business, Baskerville also owned and operated The Corner restaurant just a few minutes away on Leigh Street.
"Our holidays were and still are centered around food and family," said Baskerville, referring to his wife, Michelle and two daughters, Jessica, 19, and C.J., 16. "I believe the biggest thing that we have incorporated over the years at our house is that we have always pretty much cooked all day,  but now we stay in pajamas all day as well. It seems to bring us even more together just to be lounging around as a family."
Further proof of Baskerville's culinary talents came after the discussion as attendees devoured slices of his mouth-watering fried turkey, macaroni and cheese and string beans.
Hall, who learned to cook under her grandmother's watchful eye in a Philadelphia speakeasy, recalled how their cooking helped to sustain many in their neighborhood who were on food stamps or had limited resources.
"For me, food just always made sense, especially around the holidays," Hall told the Kitchen Talk attendees. One of our biggest traditions was candied yams, and my grandmother made them with brown sugar, raisins, pineapples and melted marshmallows on top. So, when I made it for the first time, my husband was like, 'What the heck are those brown things in the sweet potatoes?' "
Hall appreciates her past and the high-profile clients that she often caters to these days such as R&B singer Anthony Hamilton and actor Angus Macfayden.
Yet, she is careful to maintain boundaries, even to the extent of not posting photos of herself with celebrities. More often than not, "I am conducting business with managers, agents or other administrators," said Hall, a former nurse and military veteran. "They're the ones I'm likely to pose with."
In addition to their catering business, Tye and her husband, Reggie, co-own a budding hemp-based food company, Gourmet Hemp Foods and their products, which include Hemp Pasta and two sauces, Hemp Hottie and Hemp Honey BBQ Sauce, are sold in Ellwood Thompson's grocery store in Richmond.
Although hemp derives from the cannabis plant, it is not the same as marijuana. The male Cannabis plant is grown densely and largely used for grain and fiber. The grain, or hemp seeds, can be cold-pressed for its hempseed oil and what's leftover is hempseed meal. Hempseed oil is used in sauces and the meal is used for pasta, according to Gourmet Hemp Foods' website.
Two local restaurants also sell Gourmet Foods' pasta and sauces.
"We can also be found in Family Secrets for purchase and Ma Michele's will be carrying our sauce starting next week," said Hall.
Like Hall, Trey Owens also grew up cooking alongside his grandmother. His attention to details and appreciation for flavorful home cooking resulted in the opening of Soul Taco two years ago with co-owners Nar Hovnanian and Ari Augenbaum.  The restaurants, located in Richmond's Jackson Ward and Shockoe Bottom, recently earned "Best Tacos in Virginia," from MSN. Soon you'll be able to catch him on an episode of celebrity chef Guy Fieri's "Diners, Drive-Ins and Dives," on the Food Network.
Owens has fond memories of his childhood's holiday meals in Richmond, which he recalls were abundant displays.
"For Thanksgiving, it's the whole dinner – just everything is on the table," said Owens. "It's crazy. Growing up, a lot of times most of holidays were at my house… that was the tradition …. just go where all the kids were. For Christmas, we would do breakfast and a traditional thing was Rocky Mountain oysters. It wasn't until I got older until I realized what they were (bull testicles) and stopped eating them."
Owens said that when he opened his first restaurant, he prayed that it would be a success. He also burned sage over equipment and other parts of the business, a ritual with Native American roots that is performed to cleanse a space or environment of negative energy and to generate wisdom, clarity and healing.
"It's one thing to pray for success," said Owens, "but you also must pray to be 'ready' for that success."
The BND Institute of Media and Culture provides programs, services and training dedicated to educating and engaging diverse audiences about contemporary news media and its impact on African-American life and culture.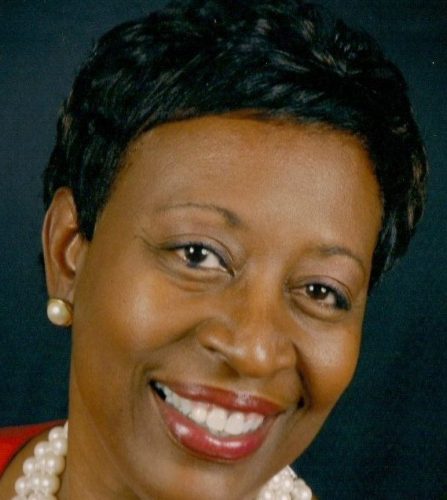 Bonnie Newman Davis
Journalist, Journalism Educator, Media Consultant
Executive Director, BND Institute of Media and Culture Inc.
bndimc.org
804 683-7203