By Bonnie Newman Davis
Take two hours once a week for 10 weeks. Drive doggedly in rush-hour traffic across town for a course in owning and operating a small business. Mix in two dynamic facilitators and instructors. Add about 20 equally awesome classmates.
Toss in a 10-page business plan and leave out the most important part: your budget. Turn in the proposal about 1 a.m. the last day of class and, 16 hours later, pitch it —or not—to three 'Shark Tank'-like judges. Bendell Parker, a talented millennial who knocked it out of the park during our practice session, takes home the $3,000 prize. I feel like the winner when Parker compliments me on my website and nonprofit media institute.
Those were my reflections on a few weeks ago as I headed home from the 1717 Capital One Innovation Center where participants in the "Mine Your Business" gathered for the last time. Commonwealth Catholic Charities and Women in Motion sponsored the class.
The warm and welcoming feel of 1717, a former timber warehouse turned state-of-the art space for business startups in Richmond's Shockoe Bottom, failed to allay the tension filling the room. Some MYP participants literally sat on the edge of their seats while awaiting their turns to pitch everything from hot dogs to towel delivery services to mail-order wedding gowns.  Any of the course participants could present their business idea or concept before the panel of judges for the chance to win first ($3,000), second ($2,000) or ($1,000) third place.
However, if you missed more than one class, you were ineligible to win a monetary award. Because I fell into the latter category (I missed one class to attend my 40th college class reunion and family matters kept me from attending another class), I did not pitch my plan to expand my BND Institute of Media and Culture Inc.  Instead, I did as I've always done when I'm feeling left out: take notes and photos. I knew there were multiple stories in the room as MYB participants wrestled their nerves and braced themselves to stand before our course instructors, judges, family members and friends.
As for me, few of my friends or family even knew that I was enrolled in the course. Other than my classmates, my daughter, Erin, was probably the only one who knew where I sat each Thursday at 5:30 p.m. to 7:30 p.m. from mid-September through mid-November.
I discovered the course while surfing the Internet for content to post on a social media page that I manage.  The course, which included a full scholarship, couldn't have come at a better time. After running my nonprofit for several years while also teaching and writing freelance articles, I'd decided that it was time for change. I wanted to focus more on my nonprofit to develop a better system for fundraising and marketing. I believed that MYB could help me get there.
Sid Alvarado, director of Catholic Charities' Income & Asset Building Services, was the catalyst and facilitator for MYB, which was funded by Catholic Charities USA. Patricia Hood, an expert in small business development, was our coach and instructor. Hood previously served as director of the Crater Small Business Development Center of Longwood University and the Financial Education Center for Women Entrepreneurs in Northern Virginia.
Alvarado credits Commonwealth Catholic Charities' "commitment to increasing income and developing assets among those we serve, especially the most vulnerable" as the program's impetus.
 "We often serve populations who face barriers when trying to secure traditional employment, and this course was intended to provide an opportunity to all those in need," said Alvarado, adding that CCC did not anticipate the broad appeal the program generated when announced last summer.

"We had more than 100 individuals reach out to us," said Alvarado. "We hope to have another class in Spring 2020 if we can obtain the funding to support it."
Hood made sure that we stayed on track each week as we navigated a brisk curriculum that included taking ideas and turning them into businesses, identifying target markets, and developing a business plan and budget. Role-playing, case studies and even quizzes were part of the process.
Hood also led one-on-one counseling sessions with each student, and during my session with her four weeks into the course, she reaffirmed my ideas about how to take my BND Media Institute to the next level.  Hood was gentle, but firm in admonishing me for not having a "business plan" even though I have operated my nonprofit organization since 2016.
"It's in my head," I told her.
She smiled. 'You're not the first person to tell me that," Hood said. "You need to write it down."
I did. Eventually.
Throughout the course, participants were attentive and engaged, listening closely to one another's ideas, and offering encouraging feedback. What began as polite "hellos" and handshakes among classmates in the first and second weeks of the course soon became wide smiles and heartfelt hugs.
Never was the camaraderie and sense of accomplishment more evident than on Nov. 18 at 1717 Innovation Center. Everyone cheered when Bendell Parker, a 34-year-old advertising and branding entrepreneur, was announced the winner of the $3,000 first-place prize after smoothly delivering a presentation filled with anecdotes, creativity and data.
For nearly half of his life, Parker has been building brands. Soon after graduating from Richmond's John Marshall High School and entering Virginia State University, Parker began staging live events throughout the area's hottest venues with three of his close friends.
Two significant events included bringing cast members of television's "Black Ink Crew" to Richmond and airing the 2015 Pay-Per-View Floyd Mayweather vs. Manny Pacquiao fight. Describing his firm as a "culture agency" Parker and his partners obtained sponsors for their events, which often were billed as exclusive with only limited amount of tickets available.
"We were building and giving a good brand in safe social settings," said Parker. "People were into it because of what the product stood for."
Today, Parker seeks to expand his concept and the $3,000 MYB prize is the first step as he contemplates a new name for the firm and seeks to "build out" his team.
"We want to establish a more standard operating system and secure more external clients," said Parker, adding that enrolling in MYB was opportunity to learn how to navigate that path.
"My takeaway (from MYB) is that there are organizations in the community that care enough about people's dreams to help them develop a platform. It's not easy as a small business owner, so
it's nice to have that support."
Second-place winner Jewel Gregory agrees. In pitching her business, Gregory impressed judges with not only samples of her cheesecake, but her work ethic, which entails leaving her full-time job to bake and deliver her cakes, cookies, pies and other baked goods in Richmond and Fredericksburg.
Gregory told me that she enrolled in the MYB course to help her maintain compliance with her wholesale bakery's accounting and regulatory processes.
"I would strongly recommend the course to anyone who is considering ownership, especially in the early stages of the business, said Gregory. Prior to starting her business in 2017, Gregory worked in education and the nonprofit arena. She also worked as an activities director for an assisted living company for 20 years.
"We won second place, which is $2,000," said Gregory. "We plan to utilize the funds by purchasing much-needed supplies in order to maintain our growth with the retail aspect of the bakery."
A day after the presentations, Alvarado's note to the MYB participants echoed that of a proud parent.
"Everyone did so well and you should be proud of yourselves, because I am VERY proud of all of you," she said in an email. "I'd like to congratulate our winners and look forward to hearing great things from each of you."
For more information about the "Mine Your Business" course, contact Sid Alvarado at sid.alvarado@cccofva.org
Photo Credit: Bonnie Newman Davis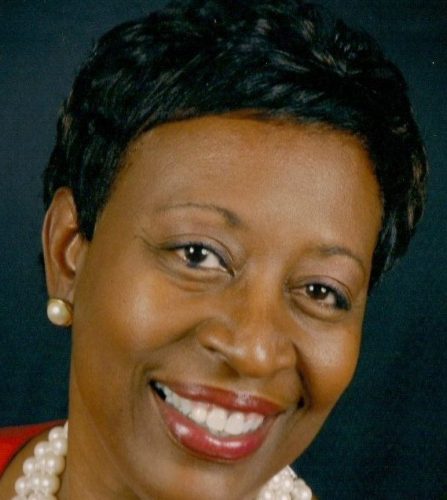 Bonnie Newman Davis
Journalist, Journalism Educator, Media Consultant
Executive Director, BND Institute of Media and Culture Inc.
bndimc.org
804 683-7203