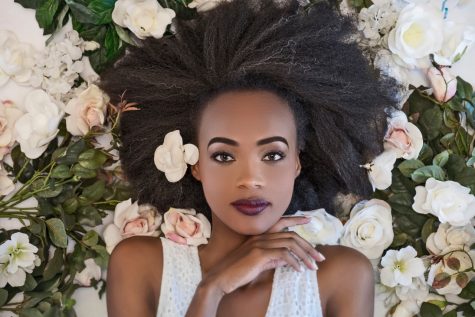 There are definitely problems with beauty pageants and competitions, not the least of which is the objectification of women and girls. Recognizing that in contemporary times the organizers and sponsors of such pageants work very hard to elevate the intellectual and character strengths of the contestants to at least equal their physical beauty traits, these types of competitions still incite a certain level of discomfort when watching these young women parade up and down runways to be evaluated by a select group of judges.  Not only does the old adage "beauty is in the eye of the beholder" come to mind, but so too do the cultural and aesthetic standards of beauty that have historically elevated white women and Eurocentric standards of what is and is not beautiful.
When considering competitions like the Miss America, Miss USA, and Miss Universe Pageants, it has only been in the last 50 years that black women have even been considered for the crown. Janelle Commissiong was the first black Miss Universe in 1977; Vanessa Williams was the first black Miss America in 1983; and Carole Anne-Marie Gist was the first black Miss USA in 1990. All of these women broke the barriers of colorism and a Euro-centered beauty standard that didn't allow for their beauty to be recognized as the "most beautiful" when being compared to women from other races and ethnicities. The Miss America Pageant originated in 1921, so it took 62 years before a black woman was crowned Miss America. Unpacking the epistemology of that historic fact is for another day and time because today it must be acknowledged that times have truly changed.
Currently for 2019, Black women hold titles in 5 of the major beauty pageants. It seems unfathomable, but it is true. Last week, Toni-Ann Singh of Jamaica won the Miss World pageant, thus making history. In addition to Miss World, black women now hold the crowns for Miss Universe – Zozibini Tunzi of South Africa, Miss Teen USA – Kaliegh Garris, Miss USA – Chelslie Kryst and Miss America – Nia Franklin. This is a major paradigm shift with regard to beauty standards in the world. These women are not only beautiful but they are brilliant, talented and high achieving individuals and global citizens. Although for years and generations past, we would never have pointed out the fact that all of the women holding these crowns were white, it is clearly historic to have 5 black women chosen as the queens of beauty in 5 of the most prominent beauty competitions.
After the Academy Awards gave Hattie McDaniel an Oscar in 1940 for Best Supporting Actress, it took 62 years for the Academy to award a black woman the Best Actress Award when Halle Barry won in 2002. So, in fact, it took almost 75 years for a black woman to be recognized for her talent in a major motion picture. Although Whoopi Goldberg won Best Supporting Actress in 1991,
took another 50 years.
It's been a long time coming, but "Black Girl Magic" is a real phenomenon! No matter how we feel about beauty pageants, we are going to celebrate with ALL of these QUEENS! Black women have always been beautiful, accomplished, smart and talented. Black women have always been leaders in their communities, but right now…right now black women are Ruling on the pageant scene. Bravo my Sisters! Bravo!