By Bonnie Newman Davis
For many Americans, the arrival of a new year means setting goals and making resolutions. Unfortunately, the most fervent New Year's intentions tend to be delayed or sidetracked, according to studies that report about 80 percent of people lose their resolve by mid-February.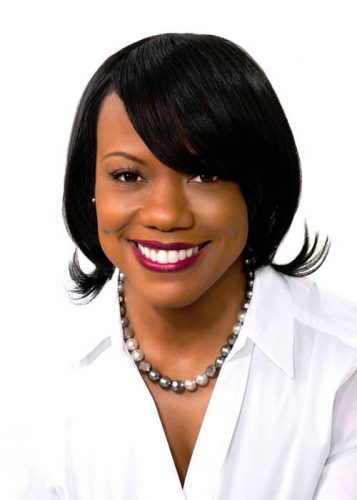 Despite such statistics, there are still ways to meet your New Year's goals, explains Stacy Hawkins Adams, a multi-published author, journalist and communications professional.
"I, too, set New Year goals," says Adams. "However, rather than making them about what I want to lose or gain, I encourage my readers to join me in choosing one or two 'power words' to guide us in every area we're trying to refine in the New Year – health, finances, career or entrepreneurial goals, et cetera. My power words for 2020 are 'elevation' and 'consistency'."
Indeed, Adams' power words for this year are also applicable for her achievements in 2019. Adams last year co-produced a collection of her inspirational messages on notecards that also feature actress Daphne Maxwell Reid's photography. The idea for the project came during the summer of 2019 and the cards were published a few months later. (Visit Adam's website to order the cards.
https://www.stacyhawkinsadams.com/inspiring-notecards.html)
"My advice to others (and to myself!) is to remember that the journey to our self-defined success is a marathon," says Adams. "Along with appreciating the need to sometimes trot rather than sprint, we should strive to value all aspects of the journey to our goals, so that the memories we make along the way are just as meaningful as our arrival."
In addition to Adams, several Richmonders recently shared their goals for the coming year. Urban Views RVA will check in on them and update readers on their progress throughout the 11 months. Happy New Year!
---
Tasha Chambers, Principal and Owner, The InnovateHers
My goals for next year are to grow my interior design business, Elle Chambers Design, and create monthly educational programming and networking opportunities to elevate the work of other designers of color. In many creative industries, people of color are underrepresented; I'd like to do my part in changing that. I always look for ways to advocate for equity in spaces that need it.
Most people know me from my years of work in public relations and reopening the Black History Museum & Cultural Center of Virginia, but my interior design work is truly where I get to be my best self. I love all types of design, but my niche is creating interiors that are inspired by Black American culture, African diasporic art, and global textiles. I love elevating other cultures in American homes with an abiding belief that global influences should be honored and not "othered."
I'm finally doing something I love on my terms — no boss and no board of directors. It's just my awesome clients, vendors and me. I'm also publishing two books in February 2020, "Doing Women's Work," a coffee table book featuring six dynamic women leaders from Richmond, and "Hannah Sees Color," a children's book.
---
James Chambliss,  (Retired) MSG U.S. Army, Retired Manager for Commonwealth of Virginia Department of Veterans Education and Training, Docent, Virginia War Memorial. 
My goals for the new year include bringing about the creation and erection of a bust or statute of Vice Admiral Samuel L. Gravely Jr., the U.S. Navy officer who was the first African American to command a Navy ship. Desired erection sites could be either the Historic Fulton Memorial Park or the center square of the Fulton Yards housing development, or on the River Front adjacent to Intermediate Terminal No. 1 on the James in the vicinity of Rocketts Landing or on Monument Avenue. Or, perhaps, a centerpiece of the Navy Hill project.
I will also pursue efforts to name or rename schools to be built in Richmond that honors one Vice Admiral Gravely.
Lastly, I will continue my work with Greater Fulton's Neighborhood Resource Center toward the continued betterment and unity of Historic Fulton, Fulton Hill and Montrose Heights.  That work will include bringing forth the second annual Greater Fulton Street Festival and continued labor with Innovate Fulton, Inc.
What led to these goals is an unyielding desire to protect and highlight the legacy of primarily Historic Fulton and its favorite son, Vice Admiral Gravely.  Achieving these goals is a way to bridge the past and the future of Richmond as it relates to the commemoration of its African American military heroes such as Admiral Gravely and the 17 United States Colored Troops who were awarded the Medal of Honor for engagements in the New Market Farms battle, which led to the fall of Richmond during the Civil War.
I plan to achieve these goals by soliciting political and financial support from all levels of local and state governments, as well as seeking the same assistance from NGOs and nonprofit groups and private sources.  Fundraising efforts will have to embrace all avenues, including grass-root motivations.
---
Latika Lee, Development Services Communications Professional
One of my goals for 2020 is to create a culturally-rich podcast that looks back on the past in order for people to be empowered for the future! It will feature African American history, Herstory (the story of black women) and Our Story.  For many years, I have promoted "non-mainstream, non-commercial" events that may not have large-scale budgets. Thus, I am hoping to bring together a few collaborative partners to make this podcast happen.
In the same vein, I've also assisted several local authors in marketing their books. Last year, I started a blog to let people know about literary events in our area. Since I've been in communications in one form or another for nearly three decades, another goal is to be disciplined and take the necessary steps to begin the writing process and self-publish a book. I have several stories in mind, but it will probably be children's literature. I intend to enroll in local writing workshops to help me with structure, editing and "staying on task."  I am excited about the future and the limitless opportunities in store!
---
Alfonzo "Matt" Mathis, Marketing and Public Relations Specialist, Richmond Public Schools
I know it sounds a little cliché, but my single goal is to live my best and healthiest life. More than anything, I want to be here — alive — to see my nephew and his fiancé start a family, to enjoy my friends and to explore and experience all that life has to offer. In just the past three years, I've seen too many loved ones depart this life. So, it is my plan to improve physically while growing mentally, emotionally and spiritually.
The first thing that I've done is to adjust my diet. In short, I now eat to live and not live to eat. I have also developed an exercise regimen that is sustainable because it is both enjoyable and compliments my lifestyle.
More importantly, I am taking time to unplug — from work (when not at the office), from computers, from Netflix, from all visual and mental stimulation and just "be." It is during these precious moments that I meditate, pray and connect with God or just take a nap.
The truth is that we are not human doings, but human beings, and that's what I intend to do — just be — in 2020 and prayerfully, for many more years to come.
---
Rebekah Pierce, Founder, RLP Productions
My personal goal is to continue to work on loving myself and give myself permission to reinvent myself without fear of what others might think.
My business goal is to develop community and global partnerships with organizations and individuals who share a similar mission of telling positive stories of African Americans and Americans through the lens of film, television, theatre, publishing and advocacy. What led to my personal goal was finally coming to the understanding of the role I have played in silencing my voice because I wanted others to love me and to love what I do. Finally breaking the cycle of abuse (verbal, emotional and financial) has allowed me to see that I have to love me more (see my book of the same title). You have to change your thoughts to change your life.
What sparked my business goal is seeing the social and educational impact my work has had in Richmond and in the global community. History is imperative to understanding the present and where the future can take us, and since I have produced content in all of the areas listed in film, television, theatre, publishing and advocacy, I am certain that we can help break down negative barriers through art, publishing and advocacy.
I plan to achieve each goal by staying connected to the Heavenly Father through prayer and meditation (faith and fear cannot occupy the same space), networking outside of my comfort zone (travel and meet more people), and utilizing social media in a more concentrated and strategic way through target marketing and creating/producing content.
---
Morgann Williams, Employee, Commonwealth of Virginia
My goals for 2020 are to pay down debt and find ways to increase my income. My student loans have recently come out of deferment and this change has forced me to take a closer look at my relationship with money and how I spend it.
To reach my goals I am creating a budget for the new year and learning new and creative ways to create multiple streams of income and reduce expenses.  My ultimate goal is to achieve financial independence in the next five years so this will be the year that I learn as much as I can about money and the steps to create wealth to make this goal a reality and create the life I want for my future.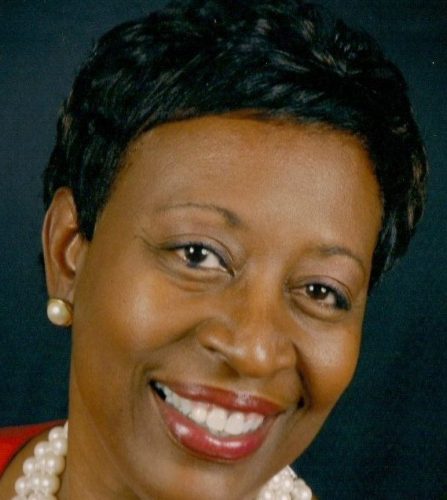 Bonnie Newman Davis
Journalist, Journalism Educator, Media Consultant
Executive Director, BND Institute of Media and Culture Inc.
bndimc.org
804 683-7203