By Bonnie Newman Davis
Buoyed by developers' plans to "maximize the capacity" of minority business owners, the Central Virginia African American Chamber of Commerce has endorsed the $1.5 billion Navy Hill Project proposed for the City of Richmond.
Ervin Clarke, CVAACC's founder and Chairman of the Board, recently announced the organization's plan to back the project that will replace the Richmond coliseum with a new sports and entertainment arena. The project also will bring retail shops, restaurants and residential housing to the surrounding 10-block parcel of land in downtown Richmond.
Richmond City Council is expected to vote on the expansive proposal in February.
Clarke said that initiatives in place through Richmond's Office of Minority Business Development (OMBD) convinced him that supporting the Navy Hill project, which promises to provide $300 million in contracts to minority-owned businesses, makes sense.
The project also aligns with the CVAACC's mission, which seeks to strengthen business development and growth in the African American community, said Clarke.
On Nov. 7, 2019, the chamber hosted an informational meeting that was attended by representatives of OMBD and Navy Hill. Clarke said that he and other CVAACC members were impressed by Michael Hopkins, Minority Coordinator for the Navy Hill Development, whose presentation "made me see the potential for Black businesses in the project. What excited me the most was the acknowledgment that there had been problems getting Black businesses participating in the past, but they were working to address that with this major project."
Clarke said that Hopkins detailed impediments that have hindered minority-owned firms from securing city-related contracts in the past. Solutions to address those concerns include buying power, bonding, insurance, financing and banking and licensing, he said.
"The MBE Plan is identifying key resources that MBE firms can access," said Hopkins in an email to Clarke. "The structure of the design is to assist start-up firms or firms with a standing track record."
Hopkins further noted that "$300 million is planned to be spent with MBEs across professional services, construction, suppliers, vendors, wholesalers and retailers over a five-year period."
Many of CVAACC's 150 members represent industries and professions that Hopkins listed, Clarke noted. "We have members who are in banking and finance, construction, healthcare, office products services and insurance," said Clarke. "The Navy Hill project will benefit the black community now and in the future through job creation for other minorities".
Measures that will help identify minority businesses, with the support of the OMBD, Metropolitan Business League and CVAACC, include establishing a database of local, regional and national firms that are being cataloged in a matrix by Capital City Partners, the firm that is responsible for conceptualizing, financing, designing and managing the redevelopment project.The matrix will be used to identify opportunities to increase participation, track outreach, document results and house monthly reports.
Because of the vast nature of the Navy Hill project, special initiatives have been created to provide opportunities for MBE firms that typically don't have a pathway on a project of this magnitude, said Hopkins.
Those initiatives include a list of professional services, construction firms, suppliers and others across all business sectors that match the various skills needed for the project.
"That database will not only pair MBE firms to specific components of the development, but will also pair any MBE firms with additional services that may be needed for the growth and success of that MBE business," said Jeff Kelley, a spokesman for NH District Corp. the project's developer.
"The Navy Hill project is about more than an economic development – it is an economic empowerment project," Kelley continued. "We are already identifying these firms for our database and the opportunities for construction and post-construction phases of the project."
Kelley said one example includes working with vendors and suppliers early on to design the Armory's new urban grocery and jazz club. "Or, as streetscapes are developed and buildings are finalized, we may work with minority and emerging businesses who can provide valuable expertise on everything from rooftop agriculture and solar panel installation to creating urban green spaces throughout Navy Hill," Kelley added.
Kenneth J. Jones is founder and owner of Prestige Construction Group Inc., one of the region's minority-owned construction firms. Jones also is a member of the CVAACC who, like Clarke, sees the Navy Hill project not only as an economic boon for minority-owned businesses, but for the city overall.
Jones referenced Gov. Ralph Northam's recent announcement to expand
Virginia's rail lines to allow a 75 percent increase in frequency of Virginia Rail Express
commuter trains and double Amtrak service between Washington and  Richmond. The rail project also includes improved rail service between Richmond and North Carolina, Newport News and western parts of the state.
"When the rail project is complete in five to seven years, Richmond, with the Navy Hill development as its centerpiece, will be one of the top cities on the East Coast," Jones said.
All of the future projects will have a spillover effect for companies such as Prestige Construction, which will partner with the majority contractor for the arena, said Jones. His firm's participation in the project will enable him to hire other minority-owned firms – electricians, plumbers, site workers —as subcontractors. "These are black people from Richmond and throughout the state," said Jones. He pointed out that his work on the project also will help him build capacity for future projects that he can bid for and handle on his own.
Developers for the proposed Navy Hill Project agree.
"We are working diligently with the City's OMBD to finalize the MBE plan for Navy Hill; a final plan will be provided to the City within two weeks of the development agreement being signed by City Council," said Kelley. "The opportunities in Navy Hill for minority and emerging firms across a number of industries are significant, and we look forward to the economic empowerment this project will bring to Richmond and the region at-large."
Editors note:  Ervin Clarke is also publisher of Urban Views RVA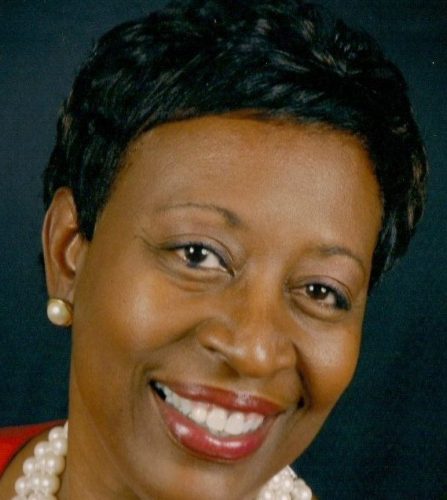 Bonnie Newman Davis
Journalist, Journalism Educator, Media Consultant
Executive Director, BND Institute of Media and Culture Inc.
bndimc.org
804 683-7203