By Bonnie Newman Davis
Keith Knight barely hit the "pause button" when the newspaper industry nosedived in 2008. Although the closures, downsizings and mergers pretty much ended the print platform for the artist's syndicated comic strips,
Knight took to the Internet to publicize and promote his work.
Since then, Knight's string of entrepreneurial pursuits has grown. For more than two decades, the creator behind "The Knight Life," "(th)ink and the "K Chronicles" has been recognized for his art that spans hip hop, race, social commentary and humor. His art has appeared in publications throughout the world, including  the Washington Post, Daily KOS, San Francisco Chronicle, Medium.com, Ebony, ESPN the Magazine, L.A. Weekly, MAD Magazine, and  the Funny Times .
On Feb. 12, Knight will return to Virginia Commonwealth University's James Branch Cabell Library for a lecture, "Red, White, Black and Blue: Documenting America's Racial Illiteracy." He was last at VCU four years ago, he said, where he was met with "a great audience, a great library and some really good scholars."
During a recent telephone conversation, Knight recalled that, while at VCU, someone gave him a book by Oliver Wendell Harrington, an African American cartoonist who was well known during the Harlem Renaissance. Harrington ended up moving to Germany and subsequently penned the book of essays called "Why I left America."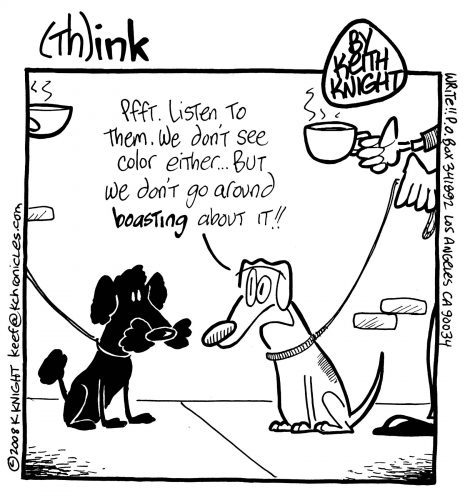 Given the country's current divisive political climate, Knight says that he, too, may ultimately leave America and move to Germany, particularly because his wife is German. He believes that many of the past atrocities experienced by African Americans and people of color have resurfaced with no clear end in sight.
"We're letting it happen here," he said. "People are willing to destroy the country," for the sake of maintaining control over others.  Asked whether the Donald Trump impeachment proceedings have provided him content for his work, Knight replied that a lot of memes circulating on social media  — "a couple of pictures of these clowns and a couple of words" – pretty much lends itself to all the commentary needed.
He's not surprised by the "pushback" seen since the election of Barack Obama, and says that simply by knowing America's history, similar patterns have occurred when it appears that African Americans have ascended too quickly. He points to the period of Reconstruction and the civil rights movement as examples.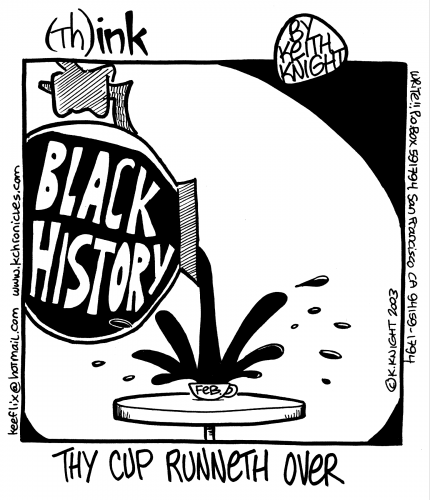 Having grown up in Malden, Massachusetts,  Knight says that his penchant for drawing and humor were sparked in high school when he turned an English assignment for the book "Animal Farm," into a comic strip parody. He received an A-plus on the assignment and his teacher suggested that he should become a syndicated cartoonist. Knight later attended Salem State University where a black professor introduced him to the works of Ralph Ellison, Maya Angelou and Richard Wright.
Knight now calls Chapel Hill, N.C. his home. In between, the 53-year-old artist has lived in San Francisco and Los Angeles. For the past several weeks, he's been in Vancouver, Canada where he is filming a television series for Hulu, the streaming television platform.
Living in the South has further enlightened him about turbulent time in the nation's history, and again, he uses all that he absorbs—the Wilmington, North Carolina race riots of 1898, the Tulsa, Oklahoma racial violence against black people in 1921, and other racially charged moments in history to propel his work. Even visiting Stagville, once the largest slave-holding plantation in Durham, N.C. Knight says that he "felt the spirits" of the enslaved.
"It's then when you say that, despite the horror endured, there were people who built, created, and learned," he said. "There was a certain aura of pride that I felt because we survived all of that."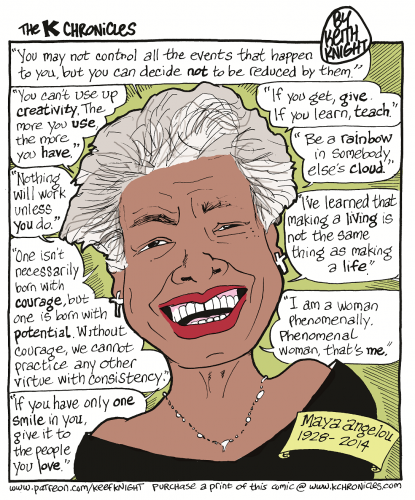 One measure of  his ancestors' survival can be equated to Knight's own ability to navigate the ups and downs of  the media and his art.
In addition to his drawing his comic strips and guest lectures at conventions and universities, he creates slideshows, presentations and sells books on his website, Patreon, available to subscribers for $5 a month.
His dream project, of course, is the Hulu television series, "Woke," a process that started four years ago when he plopped a 500-page script on a table while pitching the series to scouts and producers.  Filming should wrap up by the end of this month. The live action series is loosely based on Knight's life when he lived in San Francisco, he said. It stars LeMorne Morris, who also was in the series "New Girl."
"It's a dramedy, a lot of fun, funny and smart," said Knight. "I'd always wanted to work in television so getting the confirmation that I could do this has really been rewarding. It's been a long journey."
Keith Knight will be at the James Branch Cabell Library Lecture Hall on Feb. 11 from 7 p.m. to 9 p.m. The library is at  901 Park Ave., Richmond, Va., 23284. This event is sponsored by the Friends of VCU Libraries and the Francis M. Foster African-American History Endowment Fund.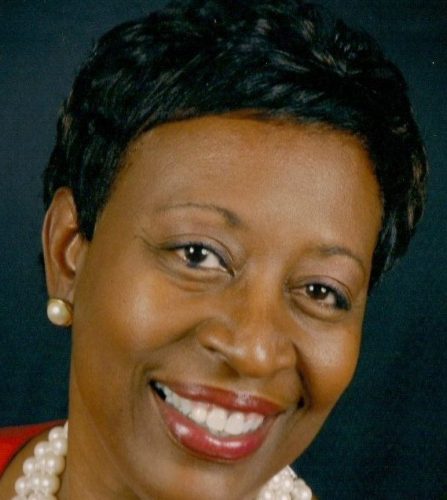 Bonnie Newman Davis
Journalist, Journalism Educator, Media Consultant
Executive Director, BND Institute of Media and Culture Inc.
bndimc.org
804 683-7203