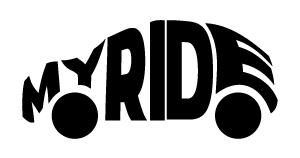 ---
Four-Door 2020 Charger Plays Antagonist's Role in Self-Driving World
By Derek Price
A decade ago, I was surprised the Dodge Charger muscle car could still exist in a world where fuel-sipping hybrids and import-style sedans and hatchbacks were in fashion. Today, it's even more dumbfounding. The big, brawny Charger is not only surviving, but thriving, as its sales numbers continue to climb at a time when conventional wisdom says it should be a dead duck.
What do buyers want, according to that conventional wisdom? Electric cars. Self-driving vehicles. Smartphone-connected gizmos. Trucks, SUVs and crossovers. Basically, all the headlines suggest today's buyers want anything other than a V8-powered, rear-wheel-drive, four-door sedan as we enter 2020.
While most sedan sales numbers have been dropping precipitously, the Charger's have been growing steadily from around 70,000 a decade ago to over 80,000 in 2018. It started 2019 on a tear, too, growing an additional 9 percent.
And it couldn't make me happier that the Charger is bucking conventional wisdom because it's proof that classic American car culture — that 20th-century idea of driving being an exciting, invigorating experience, not just drudgery to be endured — is still alive and well.
The Charger's success is about more than the visceral, tire-melting thrills of its high-performance variations, too. Even the V6-powered base model checks a lot of logical, practical, family-friendly boxes and still delivers nearly 300 horsepower, all for under $30,000.
The cabin is impressively roomy and comfortable, something rare as full-size sedans have all but disappeared from American roads. It has a smooth, quiet highway ride that matches some luxury SUVs, and its four giant doors and massive trunk make it more practical than many crossovers. It even gets decent gas mileage, rated for 30 mpg on the highway.
But let's face it. People drive Chargers for the muscle-car look and feel, something that stands out more with each year that buyers continue to embrace boring vehicles.
The version I drove is perhaps the best performance value on Planet Earth: the R/T Scat Pack, which makes an astounding 485 horsepower from its rumbling, 6.4-liter HEMI V8 engine and starts under $40,000. I can't think of any other car that delivers that kind of power and excitement for anywhere close to that price.
Granted, as you check the option boxes to build your dream car, the value proposition looks less appealing. My tester had several eyebrow-raising lines on the price sheet, including the hefty $1,495 delivery fee, $995 for race-style stripes and $595 to paint the brake calipers red.
New for 2020 is an aggressive Widebody package that comes standard on the 707-horsepower Hellcat ($69,645) and is a $6,000 option on the Scat Pack. It's 3.5 inches wider than the standard car to make room for fatter, stickier tires that help with handling and drag-strip acceleration. It also gets an upgraded suspension with adaptive damping, noticeably stiffer front springs and a bigger rear sway bar. You can adjust the steering feel, too.
I didn't test it myself, but Dodge claims the Scat Pack Widebody can zip from zero to 60 miles per hour in just 4.3 seconds. They say it can do a quarter-mile drag race in 12.4 seconds at 111 mph and complete a 2.1-mile road course 1.3 seconds faster, or eight car lengths every single lap.
All I know is it's terrific fun on public roads. The sounds, sensations and spectacularly grippy feeling in corners make the Widebody fantastic to drive on winding country roads, something I don't always enjoy in muscle cars.
Yes, it flies in the face of today's electric-powered, self-driving zeitgeist, and I hope it will still be playing that antagonist's role another decade down the road.