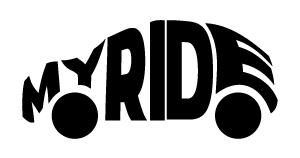 ---
Telluride Impresses For Quality and Comfort, Not Just Size
By Derek Price
When driving today's new breed of SUVs, it's easy to get the sense that "biggest" is their top selling point.
Subaru Ascent? It's the biggest Subaru ever. Volkswagen Atlas? Yep, same thing. BMW X7? You get the picture.
What stands out after driving the Kia Telluride, though, isn't just the sheer size of it. Yes, it's the largest vehicle Kia sells, but that's only a side note.
This is, by far, the nicest Korean vehicle I've ever driven, and I think it's one of the world's best mass-market SUVs from any brand, at any price.
Like its close cousin, the Hyundai Palisade – which essentially is identical to the Telluride no matter what people at the dealership will try to tell you — this vehicle raises the bar for what a road-trip-friendly SUV can be.
Designed here in America, specifically for Americans, it's no surprise that the Telluride shares some of the gravitas that makes giant Fords and Chevys so popular here. It has a weighty, masculine presence that foreign-branded vehicles often struggle to get right, but this one nails it.
With a squared-off, purposeful look, this Kia could pass for a Jeep if it had a seven-slot grille up front. It's not designed for serious off-roading, but it looks like it could play the part in a movie.
Instead, the Telluride focuses on what matters to most drivers: a supple, silent ride around town and on the highway.
This is one of the smoothest-riding SUVs I've ever driven, including those from luxury brands. Its suspension seems to iron out bumps and potholes, and the cabin is so quiet at highway speeds that it feels spooky.
I spent hours in the Telluride on a trip to Houston, and I arrived feeling refreshed and relaxed. Part of that was from the comfy ride and soft seats, but it also was because my tester came equipped with one of the best semi-self-driving systems I've ever used.
To me, it feels roughly on the same level as Tesla's Autopilot and Cadillac's Super Cruise, two of the best such systems in the world.
Kia's Highway Driving Assist uses radar to sense lane markings and other vehicles around you. It even allows you to take your hands off the wheel for an eerily long period of time, considering it's still not intended to let drivers divert their attention elsewhere.
Kia's system keeps the vehicle perfectly centered while braking, accelerating and even coming to a complete stop to stay with the flow of traffic. It feels smooth and natural while driving itself, avoiding the ping-pong lane following and jerky braking sensations some less refined competitors deliver.
The Telluride's list of features seems endless, but two stand out to me.
One is Driver Talk, which lets the driver speak to passengers — most likely children — in the back, bus-driver style. This seems like a great real-world feature to minimize parents' yelling.
The other is Quiet Mode, which silences all the back speakers so only the driver and front-seat passenger hear what's playing on the sound system. Again, this seems like the perfect real-world feature for 2020's stereotypical families, with kids in the back rows entranced by their smartphones and iPads, not wanting to hear Mom and Dad's old-person music throughout the vehicle.
The only feature I could think to add would be massaging seats. While still unusual even on luxury cars, that's the one thing that could make the Telluride even better for long road trips — and throw down the luxury gauntlet to any car companies that still don't take Korean brands seriously.
Pricing starts at $31,890 for the base LX trim and ranges up to $43,790 for the luxury-oriented SX. You can add the Prestige Package to the SX for an additional $2,300 for the ultimate upscale experience, including Nappa leather surfaces, heated and cooled seats on both the first and second rows, a head-up display that projects onto the windshield, and more.
---
A Closer Look
---
[masterslider alias="ms-114″]