By Bonnie Newman Davis
March is Women's History Month, which is the perfect time to identify women who've made a difference in our lives. For me, several women come to mind, such as Katherine G. Johnson, the pioneering NASA mathematician who helped send American astronauts to the moon and back. Johnson, age 101, died Feb. 24 in Newport News.
Johnson was among several dozen black women who were hired in the 1950s as mathematicians for NASA and its predecessor, the National Advisory Committee for Aeronautics, according to her New York Times obituary. A 2016 film, Hidden Figures, based on Margot Shetterly's book, captured the work of Johnson and two other prominent African American mathematicians, Dorothy Vaughan and Mary Jackson. Katherine Johnson outlived both of her coworkers.
Johnson's keen math skills helped Alan B. Shepard Jr. become the first American in space in 1961, and a year later, helped John Glenn become the first American to orbit the Earth. Some might say her star was sealed in 1969 when Johnson calculated the precise trajectories that enabled the Apollo 11 to land on the moon.
President Barack Obama awarded Johnson the Presidential Medal of Freedom in 2015, and NASA dedicated a building in her honor at the Langley Research Center in Hampton in 2017. It is gratifying to know that Johnson lived to see her work honored and immortalized.
In addition to Johnson's recent death, those of  Barbara "Bee" Smith, the pioneering model, chef and restaurateur, and actresses Paula Kelly and Ja'Net Dubois strike a chord not only for their immense talents, but also for the resilience and tenacity they displayed in industries not always welcoming to African American women.
I'd be remiss to not mention Toni Morrison, Paule Marshall, Diahann Carroll and Jessye Norman, the cultural and literary legends who died in 2019. All of these women had an indelible influence on my life, and I pray that their contributions will never be forgotten.
As much as I admire such women, I can't help but think of my own mother, Dorothy Chavis Newman, the woman who I most admire. A woman of passion and zeal, my mother often overlooked her own needs for the sake of her five children and others. Our father, James A. Newman, insisted that she "spoiled" us. We agree.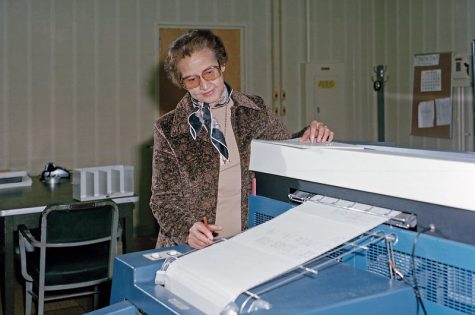 Immensely intelligent, skilled and talented, my mother was an expert cook, seamstress and "household engineer" who worked to ensure that her children did well in school by taking trips to local libraries, and participating in church, cultural and scouting activities. As the oldest girl of 10 children herself, Dorothy Sally Frances Chavis Newman made sure that extended family was a central part of our lives, and welcomed all of our aunts, uncles, cousins, friends and neighbors to our home with open arms and a cheerful smile. Once we became adults, teaching Sunday School at Gethsemane Baptist Church in Greensboro, N.C. and raising funds for various church-related causes consumed her. Hot dogs with homemade chili and coleslaw raised a heap of money for church anniversaries, building funds, missionary circles and more.  Her benevolence extended beyond the church. She believed in giving and sharing, and did not think twice about reaching out to help the homeless or people under the influence of drugs.
My mother, who died in 2006 after living with Alzheimer's disease for 10 years, would have been age 88 on March 26. Happy Birthday, dear mother. I miss you every day.
Throughout March, Urban Views RVA will feature Richmonders as they reflect on women whom they admire or have made a difference in their lives.
About Women's History Month
Women's History Month had its origins as a national celebration in 1981 when Congress passed Pub. L. 97-28 which authorized and requested the President to proclaim the week beginning March 7, 1982 as "Women's History Week." Throughout the next five years, Congress continued to pass joint resolutions designating a week in March as "Women's History Week." In 1987 after being petitioned by the National Women's History Project, Congress passed Pub. L. 100-9 which designated the month of March 1987 as "Women's History Month." Between 1988 and 1994, Congress passed additional resolutions requesting and authorizing the President to proclaim March of each year as Women's History Month. Since 1995, Presidents Clinton, Bush and Obama have issued a series of annual proclamations designating the month of March as "Women's History Month."
Information
https://womenshistorymonth.gov
https://www.womenshistory.org/womens-history/womens-history-month
https://www.lva.virginia.gov/exhibits/treasures/perorg/porg-g6.htm
https://www.peacecorps.gov/events/20_womenspanel_vcu_20200319/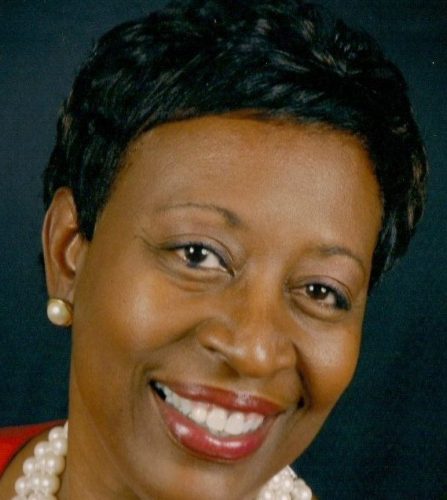 Bonnie Newman Davis
Journalist, Journalism Educator, Media Consultant
Executive Director, BND Institute of Media and Culture Inc.
bndimc.org
804 683-7203