By Bonnie Newman Davis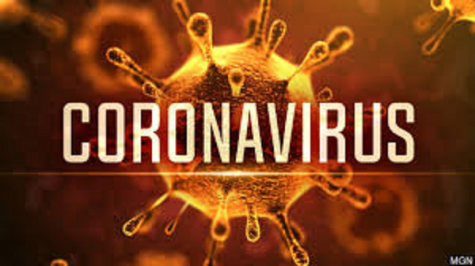 Major conferences and flights are being canceled, people are stocking up on prescriptions and food staples, and nonstop news updates are predicting no end in sight.
The cause of such chaos is the outbreak of the coronavirus, a respiratory disease that was first detected in China several weeks ago and has now been found in 40 locations internationally, including the United States, according to the Centers for Disease Control (CDC). The virus has been named "SARS-CoV-2" and the disease it causes has been named "coronavirus disease 2019" (abbreviated "COVID-19").  There is no vaccine for the virus, although new drugs to treat it are predicted to soon emerge.
More than 89,000 cases have been confirmed since the outbreak started, and the death toll has exceeded 3,000, according to various news reports. Data from the Chinese authorities notes that about 80 per cent of cases of the disease are mild but 20 per cent require hospitalization.
So far, in the United States, 91 coronavirus cases have been reported. Two deaths from the COVID-19 occurred over the weekend in the United States, both in the state of Washington, reports the Washington Post, which adds that evidence has shown the virus may have spread undetected in the state for weeks.
U.S. Surgeon General Dr. Jerome Adams is advising the public not to panic and to stop buying masks, which can increase one's risk for the coronavirus.
"I want folks to understand that we knew this was coming, we told folks that this was going to happen and it is why we've been preaching preparedness from the very start," Adams said during an interview on Fox and Friends on Monday. "Caution is appropriate. Preparedness is appropriate. Panic is not."
The 91 new cases nationwide of the virus were announced in Oregon, Rhode Island, Washington state, New York and Florida on Sunday.
In Virginia, officials are taking steps to ensure that the public is informed. On Monday, The Virginia Department of Health's website stated that the "potential public health threat posed by COVID-19 is high, both globally and to the United States. But individual risk is dependent on exposure. For the general American public, who are unlikely to be exposed to this virus at this time, the immediate health risk from COVID-19 is considered low.
"At this time, Virginia continues to have no confirmed cases of Novel Coronavirus COVID-19," according to the VDH.virginia.gov website. www.vdh.virginia.gov/coronavirus.
In his monthly Richmond Public Schools' newsletter on Monday, Superintendent Jason Kamras said he has personally conferred with Dr. Danny Avula, who leads the Richmond City Health Department and the Henrico County Health Department.
"Dr. Avula has shared that the current risk of infection in Virginia is still low and there are no confirmed cases in the state," Kamras said. (Though eight people in Virginia were recently tested for the virus, all eight tests were negative.) Please know that I will continue to consult with Dr. Avula over the coming weeks and months."
Kamras said that RPS is making sure that cleaning protocols focusing on door handles, light switches, desks and chairs are followed.
"I have reiterated to our school leaders that it is imperative that our bathrooms are fully stocked with soap/hand sanitizer and paper towels at all times," Kamras wrote. "In addition, I have directed our operations team to purchase additional supplies in anticipation of higher usage. I encourage students, families, or staff to email me directly at jkamras@rvaschools.net if you identify any issues with the availability of supplies in your school."
Kamras also plans to meet with all RPS nurses on Wednesday, and says a representative from the Richmond City Health Department will provide updates, answer questions, and reaffirm guidance about how to prevent the spread of viruses such as COVID-19. Also, a flyer will be sent to students and families reminding them of the steps to limit the spread of infection, per the CDC's instructions:
Wash your hands often with soap and water for at least 20 seconds, and help young children do the same. If soap and water are not available, use an alcohol-based hand sanitizer that contains at least 60 percent alcohol. Wash your hands, especially after coughing and sneezing, before and after caring for an ill person, and before preparing foods and before eating.
Cover your nose and mouth with a tissue when you cough or sneeze and then throw the tissue in the trash.
Avoid touching your eyes, nose, or mouth with unwashed hands.
Avoid close contact (such as kissing, sharing cups, or sharing eating utensils) with people who are sick.
Clean and disinfect frequently touched surfaces and objects, such as toys and doorknobs, especially if someone is sick.
Stay home when you are sick, except when you need to get medical care
Local companies and organizations also are taking precautionary steps.
"Brandywine Realty Trust is actively monitoring the novel coronavirus "COVID-19" outbreak," Heather Hanlon, the company's property manager said in an email to its office space tenants. "We are staying apprised of the latest guidance from the Centers for Disease Control and Prevention (CDC)."
Hanlon provided tenants copies of a brochure about how to avoid the spread of acute respiratory illness and lessen the impact of COVID-19 in workspaces.
For more information, visit:
https://www.cdc.gov/coronavirus/2019-ncov/index.html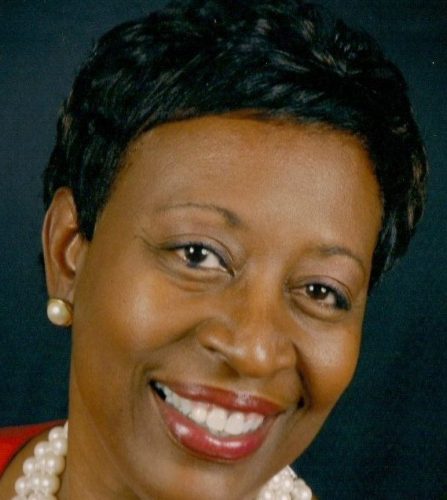 Bonnie Newman Davis
Journalist, Journalism Educator, Media Consultant
Executive Director, BND Institute of Media and Culture Inc.
bndimc.org
804 683-7203