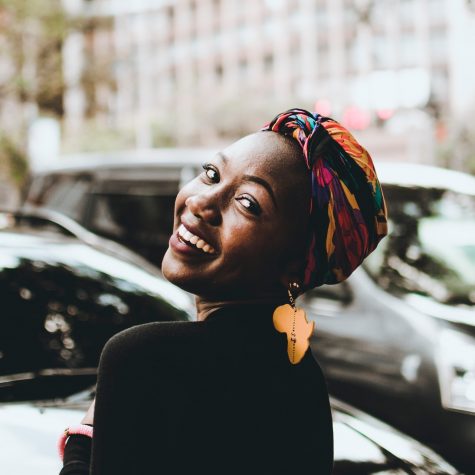 In honor of Women's History Month and International Women's Day, I want to call your attention to two extraordinary women who continually pressed forward tenaciously pursuing freedom, social justice and inclusion for All people. Sojourner Truth (1797-1883) and Lillie A. Estes (1960-2019) were both, what we would refer to as community organizers from completely different time periods.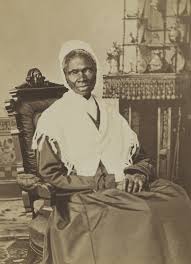 Sojourner Truth was born into slavery and was the first known African American suffragette. She was from upstate New York and although she was illiterate, after she was emancipated, she became an itinerant preacher and reformer who traveled throughout the eastern United States supporting herself working odd jobs and preaching. She made her way to numerous women's rights conventions and often spoke out about women's rights and equality. Her magnetic personality and natural oratory skills helped her to win people over to her side of the argument. She was a pioneer and eventually the money she earned from publishing her biography, titled Narrative of Sojourner Truth written by Olive Gilbert, helped to support her financially. She also gained notoriety when she delivered a rousing rebuke of the false narrative that women were less than men or the so-called "weaker sex" at a women's convention in Akron, Ohio in 1851 that came to be titled "Ain't I A Woman?"
Sojourner Truth inserted herself into the conversation regarding equality and women's rights during the period in American history when Chattel Slavery was a legal practice in the United States and before the Emancipation Proclamation was signed into law. She was both fearless and a fierce proponent for freedom, justice and equality. She was lauded by some of the major leaders of the abolitionist movement, including Harriet Beecher Stowe who wrote about Sojourner's work in an article published in the Atlantic Monthly in 1863. This promoted Truth's work throughout the country at an extremely pivotal moment for the movement and for the nation. After being welcomed to the White House by President Lincoln in 1864, she was named as "counselor to the freed people" by the National Freedman's Relief Association and later attended meetings of the American Equal Rights Association where she continually called for the VOTE for both Black men and women.
Lillie A. Estes was a co-founder of RePHRAME (Residents of Public Housing in Richmond Against Mass Evictions), creator of the Community Justice Film Series, a Virginia Poverty Law Center Board Member, and a former Mayoral candidate in 2016. She was Richmond's own Sojourner Truth. Lillie was an iconic figure who began her work as a fierce advocate for her community. She called herself a community strategist and the community lovingly called her Queen Mother. Lillie's voice echoes still throughout the RVA community as a relentless soldier and tenacious advocate for the community with her full-throated call out and admonishment of those in power regarding education, healthcare, public safety, housing, transportation, and community empowerment and wealth building. Her fight on behalf of Richmond's marginalized communities became infamous throughout the greater Richmond area and beyond.
She was a truth teller and always completely forthright in her critical analysis and demands for change, which made her counsel one that the people could trust, and the city's power brokers often found difficult to digest. City leaders and power brokers often found Ms. Lillie Estes to  actually be the proverbial "thorn in their side," because she never allowed them to forget the people for whom they were supposed to be working. She was a powerful force unto herself and became the voice for the voiceless and under-represented communities in
Richmond, inspiring others to leadership and a call to activism.
Lillie A. Estes has only been gone a year but we still hear her saying, "We are in the process now of going to the next level of community work, which is holding our existing organizations and government structures accountable to effective community work." She is missed, but never forgotten.
Now ain't these some women?