By Bonnie Newman Davis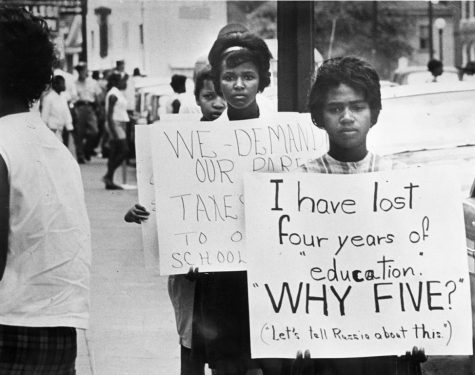 Just when life finally slowed enough for me to enjoy several events and programs that I'd been anticipating for weeks, life REALLY slowed down.
The Coronavirus outbreak in the United States has led to closings at churches, libraries, colleges, universities, schools, museums, sporting venues and other spaces where we are accustomed to living our daily lives.
Late last week, the deadly disease, also known as COVID-19 was declared a national emergency by U.S. government officials. Yet, days before the declaration, many local and state officials mandated the closure of several public and private institutions, advising Americans to stay home until more is known about the virus that was first detected in China in late December and began surfacing in the state of Washington in late February. Not long after, Virginia reported its first known case of the virus.
My pre-virus quarantine plans included spending a leisurely afternoon at the Virginia Museum of Fine Arts viewing "Working Together: Louis Draper and the Kamoinge Workshop." The exhibit focuses on a group of African American photographers that Draper, a Richmond native, helped found in 1963. Although my VMFA excursion has been put on hold due to the museum's two week closure, I hope to see the exhibit before it ends June 14.
Taking in "Determined: The 400-Year Struggle for Black Equality," also was on my "to do" list for March at the Virginia Museum of History and Culture. The exhibit, scheduled to end March 29, commemorates the 400th anniversary of the arrival of the first enslaved Africans in British North America and "examines the long history of black Americans as they have fought for freedom, equal justice, and access to opportunities."
Hopefully the exhibit will be extended for at least a week or so after the museum reopens.
Across town at the University of Richmond's Jepson Alumni Center, I was geared up to hear Andre Brock, a fascinating young African American scholar from Georgia Tech University discuss his new book, "Distributed Blackness" on March 25. Brock's research focuses on cyberculture and technology, and his perspective on how blacks connect and communicate in digital spaces and social media is both refreshing and informative. Here's hoping that Brock's planned visit to UR will happen.
A huge loss to Richmond in terms of art, culture and economics is the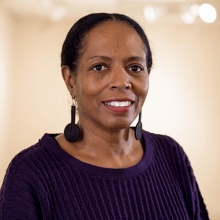 National Council on Education for the Ceramic Arts (NCECA) conference that was scheduled for March 25-28 at the Richmond Convention Center. Thousands of participants were to attend this conference that had as its theme "Clay, Mindfulness and Memory." VCU, the Visual Arts Center of Richmond and Glave Kocen Gallery were among the conference sponsors.
Among the presenters would have been my dear friend Lydia Thompson, a former VCU School of the Arts administrator and professor. Lydia currently is chair and professor in the Department of Art & Art History at the University of North Carolina –Charlotte. A talented ceramic artist, business owner and storyteller, Lydia truly is a gift to the art world, and I was looking forward to welcoming her back to Richmond.
"I was looking forward to seeing everyone," Lydia texted me after the sad news of the conference's cancellation. "Better safe than sorry. We will catch up soon."
As a home-based entrepreneur and writer, it seems that I would relish some quiet, uninterrupted time to catch up on work and projects that often are pushed to the back burner.  So far such moments have proved elusive.
Like many of you, much of my time in recent days has been spent preparing for the "pandemic" that actually arrived long before we knew it. Instead of writing lilting and engaging prose, I drove around stocking up on vitamins, cold medicine, prescriptions, hand sanitizers, home disinfectants, food and water.
At one store a woman said to me, "Hey, I just saw you at the store across the street."
"You're stalking me," I replied merrily.
A sense of humor helps in situations as dire as the one we currently face.
I admit that laughing at some of the inane jokes, memes and silly sayings posted on social media have helped keep my stress levels in check.
Other coping mechanisms include reading, talking to friends and relatives on the telephone, sending greeting cards to loved ones and even driving across town to deliver overdue birthday and holiday gifts.
Raking my front yard, which collects those spiky balls from my Sweetgum trees  each winter, and taking brisk walks around my neighborhood also help pass the time and lift my spirits. I've even found time to do a little spring cleaning and organize one or two bedroom closets.
Others are following some of the same strategies.
"Who knew that ironing curtains would make me feel so accomplished," texted one high-powered friend who is working from home until the end of March. "It's going to be interesting the next two weeks."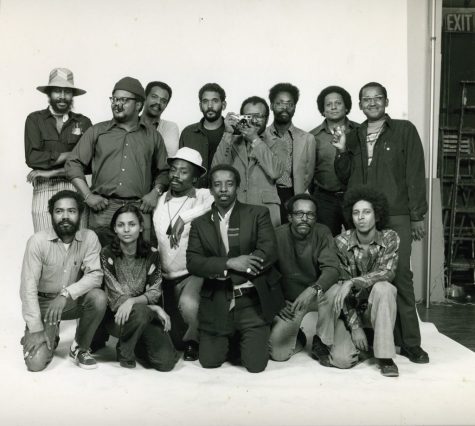 Indeed.
The list of things people can do to keep themselves occupied, whether it's for two weeks or two months, is endless.  Good starts include reading print editions of  books, magazines and newspapers. Listening to music or podcasts, binge watching TV shows, cleaning your closets, taking long walks, gardening, meditating or tuning in to your spiritual side are other suggestions, along with preparing healthy meals and meal planning, and developing a "things to do" list once the virus is under control.
Most important, make sure that you and your loved ones follow the Centers for Disease Control recommendations for avoiding the coronavirus, which can be found at this link: https://www.cdc.gov/coronavirus/2019-ncov/about/index.html?mc_cid=eac7c3b6db&mc_eid=a43a9069c1
In the meantime, I'll satisfy my thirst for museum hopping by taking virtual tours of the 12 famous museums found on this link.
https://people.com/travel/stuck-at-home-these-12-famous-museums-offer-virtual-tours-you-can-take-on-your-couch/?fbclid=IwAR0n0BmkKtaG_zm2d7U0JEJFA7HlqLL4OGe1wz5Nxcs9cjJgGTcGbiDACfI
Here's wishing you continued blessings and good health.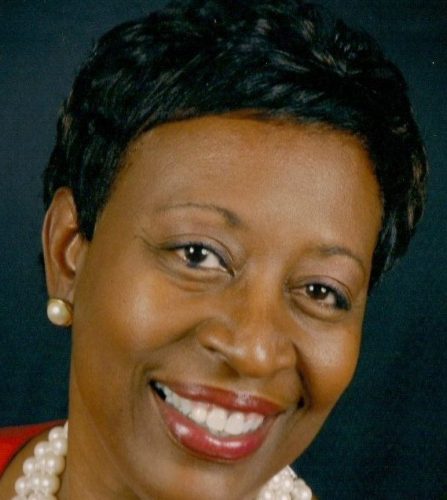 Bonnie Newman Davis
Journalist, Journalism Educator, Media Consultant
Executive Director, BND Institute of Media and Culture Inc.
bndimc.org
804 683-7203