By Bonnie Newman Davis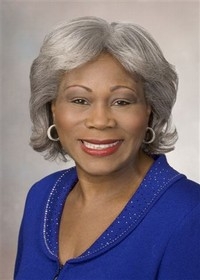 Many of the Richmond-area programs that were scheduled to commemorate Women's History Month were canceled after the deadly Coronavirus crisis, also known as COVID-19, left most public institutions indefinitely closed.
One such program celebrating the 100th anniversary of the 19th Amendment, which gave women the right to vote, was scheduled for March 12 at the Library of Virginia. The event was to include a launch of "The Campaign for Woman Suffrage in Virginia," a book about women who fought for the right to vote. Costumed interpreters at a 1916 rally and a discussion with the book's authors, Brent Tarter, Marianne E. Julienne and Barbara Batson, also was part of the book launch. The book's overview is more than enough to entice women's history buffs:
"In 1920, Virginia's General Assembly refused to ratify the Nineteenth Amendment to the United States Constitution to grant women the vote. Virginia's suffragists lost. Or did they? When the thirty-sixth state ratified the amendment, women gained voting rights across the nation. Virginia suffragists were a part of that victory, although their role has been nearly forgotten. They marched in parades, rallied at the state capitol, spoke to crowds on street corners, staffed booths at fairs, lobbied legislators, picketed the White House and even went to jail. The Campaign for Woman Suffrage in Virginia reveals how women created two statewide organizations to
win the right to vote. At the centenary of the movement, these remarkable women can at last be recognized for their important contributions."
Fortunately, the book's authors curated the Library of Virginia's exhibition "We Demand: Women's Suffrage in Virginia," which runs through Dec. 5, 2020. Once the state library reopens, be sure to capture this exciting and important exhibit.
Speaking of politics, it's worth noting that women in Virginia politics continue to make history. Some 41 female legislators, 11 of them senators, make up the Virginia General Assembly.  The House Speaker (Eileen Filler-Corn, D-Fairfax) and House Clerk (Suzette Denslow) are women, as are the House Majority Leader (Charniele L. Herring, D-Alexandria) and Senate President Pro Temore (L. Louise Lucas, D-Portsmouth).
Legislation passed under the new leadership includes approval of the federal Equal Rights Amendment,  reduced restrictions on abortion, and passed bills to fight sex discrimination and harassment in the workplace.
Virginia has long been a leader on the national and global political scene. It's wonderful to see women positioning themselves to further
move the state forward.
Other ways to learn about and recognize women everywhere who are making a difference in the lives of many can be found by visiting the Virginia Humanities' website and viewing Netflix shows and documentaries. An added bonus in doing so is the opportunity to pay homage to such women not just in March, but every day of the year.
The 45-year-old Virginia Humanities seeks to help Virginians better understand one another through storytelling about history, culture and traditions. It was heartbreaking to learn that Virginia Humanities was led to cancel its popular Virginia Festival of the Book amid the Coronavirus. A stellar lineup of authors and writers were scheduled to engage and inspire us from March 18-22 in Charlottesville and Albemarle County.
"In this moment, when many are feeling anxious and isolated, the humanities can bridge the distance between us," reads a statement emailed to the organization's newsletter subscribers. "And they can help us consider critical questions of what lies at the core of our humanity when so much of what made our world 'normal' yesterday has been disrupted."
Virginia Humanities has several suggestions for virtual visits to familiarize us with women history makers. The just released album, "Take A Look In The Book," introduces new audiences to the Ingrammettes, a legendary gospel group that hails from Richmond and last year traveled to Serbia and Bulgaria.
"Unladylike" is a series of multimedia films honoring the 100th anniversary of women's suffrage. It features Maggie L. Walker, the renowned African American business woman from Richmond. Launched in March during Women's History Month and continuing through Aug. 26, 2020, each 10-minute episode celebrates an "unsung woman who changed America" and is available free of charge through PBS' American Masters website.
"Fighting Jane Crow – The Multifaceted Life and Legacy of Pauli Murray" podcast explores the life of one of the most influential but little-known figures in modern American history.
"Publicly, Pauli Murray is remembered for contributions to feminist legal thought and in particular, the concept of 'Jane Crow,' which recognized how black women struggle with racism and sexism. Meanwhile, in private, Murray's fluid gender and sexual identity clashed with the era's rigid
categories," according to the Virginia Humanities website.
Not to be missed are two Netflix shows that highlight women entrepreneurs. "Self-Made: Inspired by the Life of Madam C.J. Walker," is a television show based on a true story about an African American washerwoman who rose from poverty to build a beauty empire to become the first female self-made millionaire.
The Netflix documentary, "She Did That," explores the lives of several black female entrepreneurs who discuss building legacies and helping to promote a new generation of African American women-owned businesses.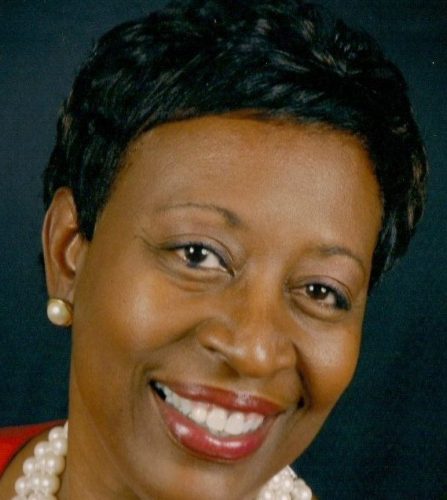 Bonnie Newman Davis
Journalist, Journalism Educator, Media Consultant
Executive Director, BND Institute of Media and Culture Inc.
bndimc.org
804 683-7203