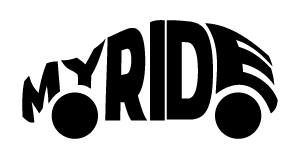 ---
Ford's Newest Crossover Designed for a Post-Sedan Company
By Derek Price
It's been 20 years since Ford first introduced the Escape as one of the earliest crossovers, the vehicles that look like SUVs but drive more like traditional cars.
What started out as an experiment at replacing gas-guzzling, truck-based SUVs turned into an overwhelming success, so much so that Ford is now dropping most traditional cars from its lineup. Today's buyers are picking small crossovers like the Escape over similar sized sedans and hatchbacks.
Whether Ford's largely car-free future succeeds will rely on buyers continuing to prefer vehicles like this one: the completely redesigned Escape for 2020.
The new Escape is bigger and much sleeker looking than the old one. It ironically seems to be charting a path toward more car-like styling of the future rather than boxy shapes of the past, perhaps with the goal of winning over buyers who no longer will be able to pick the disappearing Focus, Fiesta, Fusion and Taurus.
The new body is my favorite change for the Escape. It looks great from most angles, with swept-back headlight shapes, a sporty, sloping roofline and a low, purposeful stance. The lines are drawn in a way that is a bit deceiving, too, fooling the eye into seeing graceful curves when the actual shape remains utilitarian.
It's brilliant visual trickery.
Unfortunately, the attractive new exterior set me up for disappointment when I first stepped inside. Cheap-feeling, textured plastics seem to cover most of the cabin, a noticeable downside in a cutthroat market.
On space and substance, though, the Escape is highly competitive.
Sliding second-row seats let you choose between extra passenger legroom or extra room for cargo in back. Driver assist features, including lane centering, adaptive cruise control, Active Park Assist and Evasive Steering, make it feel like it can almost drive itself for short periods of time.
Ford's SYNC touchscreen system is improving with each passing generation, and it worked flawlessly while running Apple CarPlay connected to my iPhone X.
Four powertrain options, half of which are fuel-sipping hybrids, give the Escape a wider breadth of performance than most competitors.
My tester came with the smallest of the engines, a 1.5-liter, turbocharged, three-cylinder unit that makes 180 horsepower. I was skeptical about the tiny engine being enough to pull the reasonably spacious, five-seat crossover up to freeway speeds, but it did an impressive job.
If you want more speed, a 2.0-liter, four-cylinder turbo engine makes 250 horsepower and — even more impressively — 275 pound-feet of torque, enough to make the new Escape one of the quickest vehicles in its class. It's only available on the upper SEL and Titanium trim levels, though.
For ultimate fuel economy, two different hybrid variants give you options. Powered by electric motors and a 2.5-liter gasoline engine, the Escape Hybrid is rated for 37 mpg in the city and 44 on the highway, which is a huge improvement over the 31-mpg highway rating in my three-cylinder test vehicle.
A plug-in hybrid version is expected to have a range of "at least 30 miles in electric-only mode," Ford claims. That means it can be used as an electric car for most daily around-town trips but will still have a gasoline engine that's useful for longer hauls.
Pricing starts at $24,885 for the base S trim, while the SE Sport Hybrid starts at $28,255. The Titanium tops the lineup at $33,400.
---
A Closer Look
---