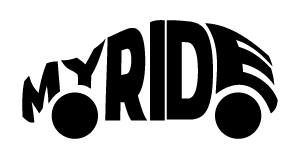 ---
All-New Sonata Has Innovative Features, Handsome Looks
By Derek Price
How many times have you seen this happen? The traffic light turns green, but a clueless driver is too busy staring at their phone to realize it.
A lot of frustration — along with honks and tasteless gestures — could be avoided if only those drivers were in the car I'm testing this week, the completely new 2020 Hyundai Sonata.
My Limited-grade tester came with an ingenious system that senses when the car stopped in front of you starts to move again, and it politely reminds you not to be an idiot with an audible "ding" and message that appears on the instrument cluster.
The technology behind such a feature isn't that innovative. For years, cars have been fitted with sensors that can measure distance from objects and other vehicles for parking, adaptive cruise control or safety features such as automatic braking.
What Hyundai did, though, was take those existing technologies and rethink them in a way that helps with everyday life. It's emblematic of what this all-new Sonata is trying to be: a sedan rethought for the modern driver.
Take another standout feature on my tester, the ability to move the car slowly in a parking lot without anyone being inside it. Using buttons on the remote key fob, you can inch the car forward or backward without anyone in the driver's seat.
How does that help? It's perfect for solving a bane of modern urban life, those tight parking garages with spots that are too narrow — or other drivers who park too sloppily — to let your doors
open wide while parked.
In this Hyundai, though, you can hop out of the car and scoot it backward or forward by remote control. Problem solved. No more squeezing between parked cars like a contortionist.
Even the humble car key has been rethought in the new Sonata. If you want, you can leave the keys behind and use your smartphone instead. The Hyundai Digital Key — available only on Android phones for now — uses a smartphone app that lets you securely start and drive the car without the regular key. You can also grant and revoke access to other users by sharing the digital key with friends and family.
Yes, there are traditional sedan attributes that help the Sonata stand out, too. Its body looks exciting again after each previous generation seemed to alternate between stunning and boring. I put this one in the stunning camp again thanks to its sloping, coupe-like roof, muscular fenders and rakish hood.
Same thing with the cabin. Its foot-wide digital instrument cluster and huge screen on the center of the dash make it feel thoroughly contemporary. Classy accent lighting, quality materials, tight construction and clean lines make it feel more like a luxury car than a family hauler — at least on my Limited-grade tester.
Power comes from your choice of four-cylinder engines: either a 2.5-liter or turbocharged 1.6-liter, both mated to an eight-speed automatic transmission.
Bizarrely, the tiny 1.6-liter "upgrade" engine makes less horsepower and gets slightly worse gas mileage than the base 2.5-liter version. Other than an advantage in torque — 195 on the small turbo engine, versus 181 from the naturally aspirated 2.5 — I don't see any upside to it. It's an odd choice in an otherwise spectacularly thoughtful car.
Pricing starts at $23,600 for the well-equipped base SE trim, while the mid-grade SEL starts at $25,700. The luxury-oriented Limited starts at $33,300.
---
A Closer Look
---