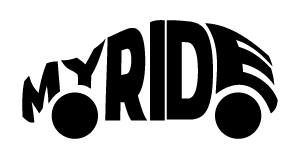 ---
Nissan's Full-Size Truck Narrows Focus
By Derek Price
Facing an onslaught of freshly designed pickup competitors, the Nissan Titan is aiming more intensely on the heart of the truck market this year.
A long list of changes for 2020 make the Titan more narrowly focused, which signals a strategic shift from Nissan.
At the bottom of the lineup, the Titan Single Cab no longer is available. At the top, the heavily-touted Cummins diesel engine is gone, a major departure from the American-style truck philosophy of building every kind of pickup for every kind of buyer.
What remains is a Titan that's more competitive in the meat-and-potatoes segment: V8-powered trucks with two family-friendly rows of seating.
A new nine-speed transmission delivers seamless, silky shifts, which makes this truck feel noticeably more refined overall as it sends 400 horsepower to the pavement.
That's an important number. The Titan's powerful, 5.6-liter V8 edges out the standard eight-cylinder powerplants of all its competitors in both horsepower and torque. Its peak power tops the newest Toyota Tundra, Ford F-150, Chevrolet Silverado and Ram 1500 — at least in their base V8 configurations — a remarkable feat in today's numbers-driven truck market.
An updated body, especially on the front end, keeps the Titan looking sharp. A new grille is designed with several dramatically different versions, making each trim level look more unique.
The refreshed Titan also competes aggressively on content. Even the lowest-priced Titan comes from the factory with eight airbags, an 8-inch touchscreen that runs Apple CarPlay and Android Auto, blind spot sensors, rear automatic braking and more.
Unfortunately, it has to compete on content because its overall refinement doesn't match some competitors. The ride is a bit rougher and interior is cheaper-feeling than the more recently redesigned trucks for sale today. This 2020 update is a major refresh for the Titan but not a complete overhaul.
One noteworthy upgrade inside, though, is a large, panoramic glass roof available on Crew Cab models. It lets sunlight flood in, something that makes the cabin feel more airy and luxurious.
If you need serious towing capability, the Titan XD remains a logical choice for people who want a not-quite-heavy-duty pickup. It can tow up to 10,880 pounds with a conventional trailer or 11,000 pounds with a gooseneck. That's down from 12,710 pounds last year, when the
Cummins diesel engine was available, but still stout.
At a drive event in North Texas, Nissan offered towing demonstrations of a 2020 XD, including one loaded near the max rating. It feels stable and inspires confidence when turning, accelerating and slowing as the beefed-up suspension, frame and brakes all work in tandem. It seems suited to the task.
The same can be said about the Titan's built-for-off-roading version, the PRO-4X. With all-terrain tires, tough Bilstein shock absorbers, skid plates for protection and an electronic locking differential, it has serious capability without requiring warranty-voiding, aftermarket upgrades.
Pricing starts at $36,190 for the base S grade with a King Cab or $38,890 with the four-door Crew Cab layout. The 4×4 Crew Cab Platinum Reserve luxury truck tops the lineup at $58,690.
The PRO-4X off-road pickup is priced at $47,590 as a King Cab or $49,790 as a Crew Cab truck.
---
A Closer Look
---