Part 1 of 2
By Bernard Freeman
Save and Invest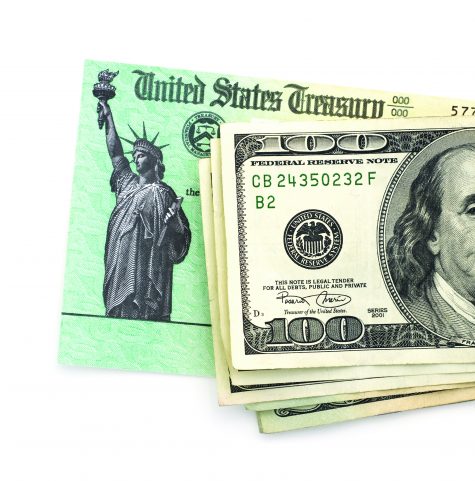 If you don't need your coronavirus stimulus check to cover basic living expenses, one of the wisest things to do is saving it for the future.
Where should you invest it, though? At times of uncertainty, many people may be wondering the smartest places to put their extra money, something there isn't a clear answer for because every individual is different. It depends on your goals, your risk tolerance and the timeline you're saving for.
Talk to a qualified financial planner or investment advisor in your area for personalized, expert advice.
Retirement
For many Americans, the dream of a financially secure retirement is worth saving for. With the stock market well off its all-time peaks, now may be an ideal time to invest for future gains — if you're willing to endure some potential for market volatility in the short term.
While no one can predict the future precisely, an experienced financial advisor can walk you through your options, including the potential risks and rewards.
Emergency Fund
If you don't already have an emergency fund in place, now is the perfect time. Uncertainty feels much better when you have a pile of savings in the bank.
Consider using the stimulus money to start or grow your emergency savings to help cover the things that are impossible to predict in life.
College
Another possibility, if you have children who hope to receive a college education someday, is to save for their future schooling.
The most common way to do that is through a 529 plan, named for Section 529 of the Internal Revenue Code. These plans offer tax advantages that encourage savings. According to Investor.gov, there are two types of 529 plans: prepaid tuition plans and education savings plans. All 50 states offer at least one type of 529 plan, so look into the options available in your area.
Pay Off Debt
According to Northwestern Mutual's most recent Planning & Progress Study, which was conducted last year, adults in the United States said they have an average of $29,800 in personal debt, not counting their mortgages.
The study also revealed a disappointing figure: 15 percent of respondents expected to be in debt for the rest of their lives.
The coronavirus stimulus check, however, gives Americans an opportunity to start changing that pattern. If you don't need it for ordinary bills, you could use it to pay down your debt load.
Typically, there are two approaches to reducing debts.
One is to pay them off based on the balance, from the smallest to the largest. This has an emotional advantage, letting you get early wins and clearly see the progress as your list of debtors gets shorter over time.
The other is to pay the debts off based on interest rates, from highest to lowest, which has a mathematical advantage. If you pay off your high-interest-rate debts first, you'll save slightly more money on interest payments.
Either way, taking steps to get on solid financial footing is a smart way to put extra money to use.
Buy a Car
Buying a vehicle that is reliable, affordable and a good fit for your lifestyle is a smart way to put your stimulus check to good use.
Here are some things to think about if you're wanting to use your stimulus money to buy a car, truck or SUV.
Latest Technology
Today's newest cars have features that make them safer and more enjoyable to drive than ever before. They're also more reliable, with the difference between the "best" and "worst" new vehicles narrower than in the past. While the overall refinement and features seem to get better with each passing year, it's the technology that really sets today's best vehicles apart from the others.
Today's automotive tech falls into three broad categories.
First, active safety features use sensors, warnings and intervention to help the driver avoid accidents. Many of the new cars for sale today offer blind-spot sensors, automatic braking and cameras that help when parking.
Second are features that assist the driver. It's becoming much more common to see affordable cars that come close to driving themselves, at least for short periods of time on well-marked roads. Semi-autonomous capability such as lane following and adaptive cruise control making long trips safer and more comfortable in today's cars.
Third are the digital entertainment features. The best new cars are designed to work in conjunction with your smartphone, including offering interfaces with Apple's iPhone and Google's Android operating system that let you access your phone's functions more safely using the car's digital screen and controls.
With Apple CarPlay and Android Auto, the most popular interfaces in modern vehicles, your phone and your car work together seamlessly.
Consider a Crossover
There are plenty of good choices for vehicles today, especially in the most popular segment of all: crossovers.
These family-friendly vehicles look like SUVs but are built more like traditional cars. They offer the handsome looks, visibility, spaciousness and capability of a traditional SUV without the downsides. Their car-like construction means they handle better on the road and get better fuel economy than their truck-based SUV ancestors, which is why they're the most popular new vehicles for sale today.
If you haven't driven a crossover before, check them out. You might see why so many buyers are switching from traditional sedans to these practical and stylish alternatives.
Pay Cash
If you're in a position to do so, the most affordable way to drive is by paying cash for a good used car. It's the move many financial advisors recommend for a variety of reasons.
At the top of the list are two big benefits: no monthly payments to worry about, and less depreciation than new cars. While you won't get that new-car smell, you will get peace of mind knowing the car belongs entirely to you, not a lender.
Shop Carefully
Used cars don't come without risks, though. You can minimize the risks by shopping at dealers with a great reputation and getting a pre-purchase inspection performed by an independent mechanic.
Take the time to research the reliability ratings of different vehicles before deciding which model to purchase. Some brands and model years are more reliable than others, so look for online sources that have unbiased data about a car or truck's dependability.
One way to check the history of a vehicle is by obtaining the VIN and using an online service to uncover significant incidents it may have endured. Many vehicle history reports will disclose any accidents it was involved in, substantial repairs or devastating experiences like flooding.
With some careful shopping, you can find a reliable car at a fair price.
Make a Move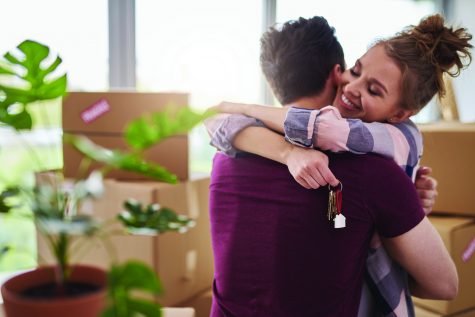 If you've been thinking about moving to a new house, your stimulus check could help you turn that dream into reality.
With many Americans spending time isolated at home, they have plenty of time to think about where they live and whether they might be happier in a different situation.
There is a long list of reasons moving might make sense, such as wanting a more peaceful lifestyle in the country, a shorter commute in the city, or a more affordable home to give peace of mind in stressful times.
Ideal Timing
Whatever your real-estate goals, there's no better time than now for making a move if you're in a good position to do so.
More houses will likely be coming on the market as the economy slows and changes, which means greater selection for buyers and potentially a softening in prices after years of record gains.
Interest rates also are unusually low right now. If you've got decent credit, you can qualify for spectacularly low mortgage rates by historical standards, making your new home even more affordable.
Stop Renting
If you're currently a renter, buying a home could let you pay yourself instead of a landlord. Home ownership can be a good way to start building up equity as you own property instead of just leasing space.
Depending on your situation, you may be able to buy a home with very little money down. But the more you're able to pay now, the more benefits you'll get, often including lower principal payments, no private mortgage insurance and lower interest rates.
Simplifying
Another trend is for people to use real estate to simplify their life. This is epitomized by the "tiny house" movement, but that's not the only way a new house can make your life simpler.
Whether you want to downsize in space, downsize in price, or upsize in natural beauty by moving to a more rural home, a move could give you peace of mind that is especially valuable at times like the current pandemic.
Buy a Rental
Even if you're happy where you currently live, the same combination of factors that makes now a good time to consider moving — low interest rates and a potentially better selection of housing inventory — also makes it a good time to buy investment properties.
Using your stimulus check from this short-term crisis as an incentive to invest for the long term could turn out to be a wise move.
Remote Help
Many real estate agents aren't stopping their jobs during this pandemic. They are still working from home, where possible, to keep up their important task of connecting buyers with sellers.
Home listings have added more digital content for years, ranging from virtual tours and video tours to extensive still photography. The coronavirus outbreak has only underlined the point that online shopping is important, and the best agents know this. They've already gathered the information to help you shop for a home, or list your home for sale, while taking precautions to minimize the risk of spreading viruses.
The closing process, too, is becoming more digital. Many home transactions are continuing to take place either through digital signatures on documents or by keeping people isolated while still signing papers in person.