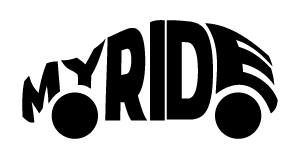 ---
2020 Land Cruiser Pays Homage to Toyota's Off-Road Heritage
By Derek Price
The Land Cruiser has been a fixture in Toyota's American showrooms since 1958, a remarkable achievement for a specialty vehicle.
While it's never sold in huge numbers — a modern-day starting price over $85,000 assures of it — the Land Cruiser has been a continuous fixture in Toyota's lineup for more than 60 years.
The Corolla didn't come along until 1966. And although it's considered the prototypical Toyota today, the Camry didn't arrive until 1980 in Japan and 1983 in the United States.
To celebrate six decades as Toyota's North Star, the Land Cruiser is introducing a Heritage Edition that pays homage to its rich history. It comes with a Yakima Megawarrior roof rack that's both useful for hauling luggage and stylish, giving the vehicle a safari chic look.
It also comes with leather seats, eye-catching bronze wheels, and my favorite touch: way-cool, old-school badges that look like they were pried off Land Cruisers from the past.
As old, restored Land Cruisers soar in value, it makes sense that the new ones want to capture some of that historic mystique.
The big question, though, is why this rugged beast of a vehicle still exists when it sells in such tiny numbers, at least by Toyota's global-giant standards.
Its quirks make it feel like an anachronism in many ways. It weighs even more than Toyota's full-size pickup, the Tundra, and gets correspondingly awful gas mileage ratings of 13 mpg in the city and 17 on the highway. Its cabin feels dated, and its technology interface wouldn't have been impressive a decade ago, much less today.
Yet, people continue to buy it, and love it, for more than $85,000 a pop. Why is that?
Because there is no other vehicle like a Land Cruiser. And if you need one, you need one.
The Land Cruiser is not designed to be just another three-row SUV. It never has been. It's a transportation tool built first and foremost for dependability, including operating in some of the most rugged and remote places on the planet. It's designed to take a beating like no other vehicle in the world, which is why you see it roaming Saharan Africa and the Amazon rainforests — places you definitely don't want to break down.
It's one of the few vehicles that doesn't feel like it's designed to meet a certain price. It's built to do a job and last forever, then priced at whatever it costs to make. That's why Land Cruisers are owned longer and driven more miles than virtually any other vehicle on the planet.
They're also remarkably comfortable because of the incredibly solid, heavy construction and specially designed suspension system that's this vehicle's hallmark. It's one of the smoothest riding vehicles you can buy today, with approach angles and obstacle clearance that make it one of the most capable on trails, too.
Even if you compare it to other luxury off-roaders, it's in a class of its own. The Range Rover by Land Rover is spectacular competition for the Land Cruiser and outclasses it in many ways, including the ride quality and cabin amenities. But the Range Rover falls short in one key area: reliability. Its quality ratings have historically been among the worst on the market, if you believe the surveys and consumer watchdog reporting.
The Land Cruiser is the polar opposite, one of the most reliable off-road vehicles ever built, according to those same surveys and watchdogs.
Yes, it has weird, anachronistic quirks that make it feel like a relic from the past. Yes, most American buyers would be better served by something that burns less fuel and costs less than my first house.
But for people who need extreme capability, best-in-the-world dependability and sumptuous luxury at the same time — and are willing to pay for it — there's only one vehicle that fits that description. This is it.
---
A Closer Look
---