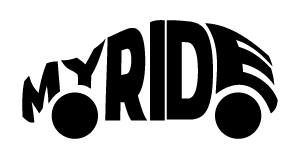 ---
2020Acura MDX Mixes Engaging Feel, Attractive Content, Stellar Reputation
By Derek Price
When I imagine three-row luxury SUVs, the ones that first come to mind are big and thoroughly American: the Cadillac Escalade and Lincoln Navigator.
The world's best-selling luxury vehicle with three rows of seating, though, may come as a surprise. It's the one I'm testing this week, the Acura MDX.
While the Lexus RX sells faster than Clorox wipes in a pandemic, it's only been available with two rows until recently. And the giant American SUVs don't sell in the heavy volume their outsize egos would suggest, which leaves the MDX selling nearly 1 million copies since its launch somewhat quietly.
Why is it so popular?
After driving one for a week, I think it boils down to two things: value and reputation.
As one would expect from Honda's luxury brand, the MDX checks every logical box. It's spacious inside, looks sharp, feels remarkably solid from the driver's seat and competes ferociously on features, even with its arch-nemesis on the similarly left-brained Lexus lot.
Its reputation, as much as its bang-for-the-buck features list, is a key selling point. It's traditionally had one of the best resale values in its class, and it rightfully piggybacks on Honda's long-term image of reliability.
What really sets the MDX apart from competitors, though, is performance.
To me, it feels like a best-of-all-worlds crossbreed between a rewarding BMW and a reliable Honda, which hits the sweet spot of what many luxury shoppers are looking for.
That's especially true in the tester Acura sent me, the sporty A-Spec version with sharp handling and pleasantly aggressive styling, including — get this — red leather seats.
If a prosecutor charges the MDX with being boring, the A-Spec is a slam-dunk alibi for the defense. Its all-wheel-drive system offers spectacular traction in corners, and the body roll feels nicely controlled.
Power comes from a 3.5-liter, 290-horsepower V6 that offers muscular acceleration and decent gas mileage ratings of 27 mpg on the highway with front-wheel drive, or 26 with AWD. A nine-speed automatic transmission delivers crisp shifts and a fast, positive feeling to the driver, something that's all too unusual in this class.
To me, the MDX's biggest downside is its cabin, which feels well-built but not as sumptuous as some competitors. Its two-screen digital interface is smartly designed but has graphics and functionality that seem dated. The leather and plastic materials don't offer the pizazz of higher-end, more richly designed luxury competitors, either.
Its logical upsides, though, easily overcome that for practical buyers. It offers the prestige and comfort of a modern luxury SUV without the baggage of questionable reliability and fast-sinking resale values that trouble so many of its competitors.
Pricing starts at $44,500 for the standard MDX and $53,000 for the Sport Hybrid version, which is more powerful and comes with a brilliant active damper system for improved handling.
The sporty A-Spec package starts at $54,900.
---
A Closer Look
---