Part two
"As a medical college, Meharry is on the front line of COVID-19. We have been doing the work for years but haven't been given the recognition until now. Our president and CEO, Dr. James E.K. Hildreth, Ph.D., M.D., has a long history with infectious diseases and is being called on by our mayor as well as national television networks and other media. His leadership and visibility help demonstrate the value of our institution and this is a fundraising opportunity for us. When something comes out in the news where Meharry is highlighted, I have a list of people who I immediately sent it to in order to engage them." – Linda R. Witt, Meharry Medical College., Senior Associate Vice President for Development.
While the needs of nonprofits and higher education are great, especially now, it can be challenging to remember that fundraising is donor focused. Its about connecting with current and potential donors and building and sustaining relationships.
As we continue with part two of our conversation with Witt and Robert "Bob" Poole, we start first with four key points from Witt who has more than 23 years at Meharry. She has been instrumental in building warm, meaningful and lasting donor relationships. Her practices have helped Meharry generate millions of dollars from loyal donors.
Witt: You have to show genuine concern for your donors. Remember it is all about relationships.  It is important to work and communicate as a team. Be aware of changing donor priorities.
Poole: Think about what's going on with your donors.  For example, small business owners, including professionals such as dentists and physicians, may be experiencing significant declines in revenue. Be mindful therefore that their focus now is on the well-being of their family and business.
Following initial conversation concerning donors' well-being, feel free to provide information on how the organization is faring including achievements and difficulties such as logistical and financial challenges, students not able to complete courses of study, etc. If appropriate, any requests should be well defined to meet a specific need aligned with the donor's interest.
Witt: We are trying to provide support by sharing information that may help our donors, especially alumni. Last month the state director for U.S. Small Business Administration gave a special presentation for Meharry alumni via ZOOM regarding financial support from the federal government. She was joined by financial executives, sharing specific information on the process of receiving funding. We will keep it donor focused during Giving Tuesday as well. We know some of our donors may have giving fatigue, so we are sending messages thanking them for all they have done now and over the years. The focus is on thanking, followed by a soft ask through a link to the donate page at the end.
Poole: It's also important to remember that donor priorities may be shifting. For example, the Chronicle of Philanthropy shows increases in giving to healthcare, hospitals, and social services, and less to education and the environment. But others are doubling down on organizations they have supported over the years.
These are unprecedented times – we are all learning about COVID-19 every day and we are learning more effective ways of fundraising.
Learn more about Meharry Medical College. Reach out to Bob Poole and Linda R. Witt.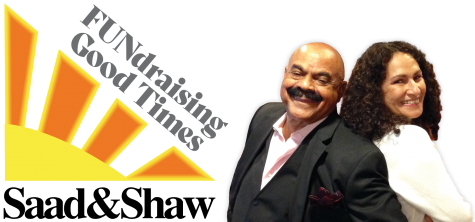 Copyright 2020 – Mel and Pearl Shaw
Let us help you find your way through this unknown time. Video and phone conferencing services always available. Call us at (901) 522-8727. www.saadandshaw.com.