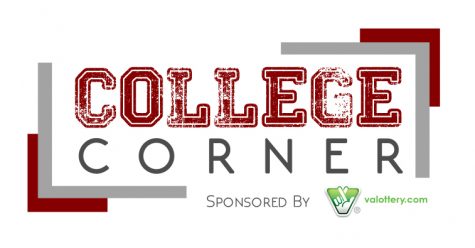 ---
Staying at home activities
By Karla Goodhart
Learn Something New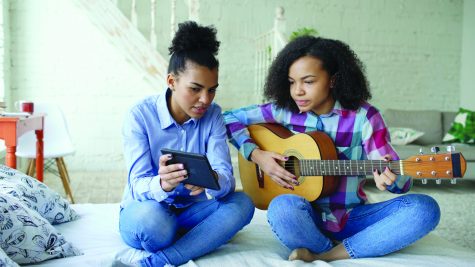 Time at home need not be time wasted. With the use of technology, it's never been easier to learn a new skill.
Whether it's a personal endeavor or a professional skill that can give your career a boost, any time spent learning is a great investment.
During the pandemic, educational institutions have increased their online offerings, and many are offering discounted or free programs. Take advantage of these opportunities to enrich yourself.
The Literacy Information and Communication System website (lincs.ed.gov/) offers free resources for learning about a range of topics, including reading, math, science, English, basic job skills, citizenship, personal finance and health and fitness.
You can read e-books about aeronautics and space history, learn about marine life and conservation from the National Oceanic and Atmospheric Administration, listen to a personal finance podcast, or improve your job skills with short online courses in topics such as email, cloud storage and video conferencing.
Continuing Education
Check with community colleges and your local job services organization to see which continuing education courses are available online. Local libraries often subscribe to online training services such as Lynda.com, where you can learn to use new software, learn tips to be a better manager or learn photography. Universal Class (universalclass.com) offers continuing education credit courses on everything from accounting and law to parenting and special education.
Health and Fitness
Many local gyms are offering their exercise classes online, so you can continue learning about yoga or even take up a new skill, like kickboxing. Check with your gym or recreation center about course offerings.
Library Resources
Check your local library's website for links to online learning resources for both children and adults. You'll likely find homework help, links to online story times, websites where you can see musical performances and cultural activities, virtual tours of museums and zoos, and more.
Go Ivy League
Adding top-notch university courses to your resume can't hurt a thing. Class Central aggregates offerings from universities such as Harvard, Princeton, Yale, Wharton School of Business, Cornell and more at bit.ly/2XDLhQR. Topics include business, humanities, computer science, engineering, programming, personal development, the social sciences and more. Most courses include a professional development certificate.
Start a Long-Term Project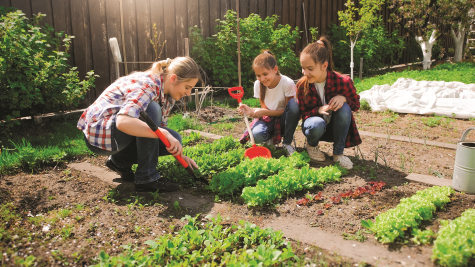 Which long-term projects have been on your to-do list? Redesigning rooms in your home? Painting your home's interior? Starting a garden? Designing your landscaping?
There's no time like the present to tackle these jobs and make the most of your time at home.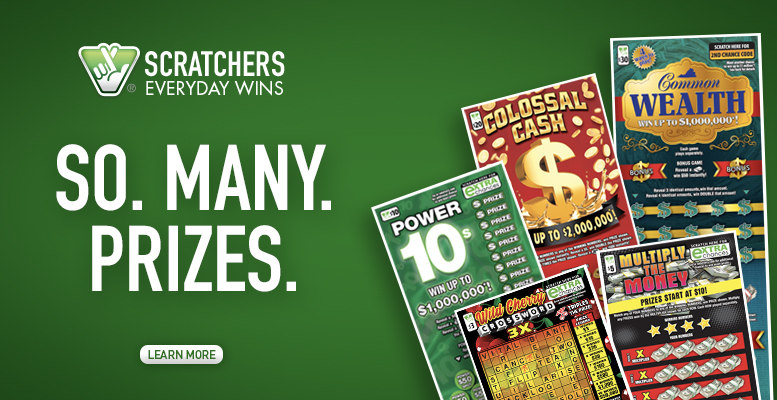 The first step is planning your project. Turn to Pinterest or other websites for inspiration to get you motivated. Then use these tips for a successful project.
Get a Project Management Tool
A basic spreadsheet will do to get you organized and plan out your work. If you're more visual, however, an online project management platform such as Basecamp or Asana can help you manage your project in a more visual way. Set tasks and milestones for yourself, or assign them to others who will be helping with your project, and check in often to see how you've progressed.
If your task is more creative in nature, put all your visual ideas together using an Evernote notebook or a Pinterest board. If you're redesigning a room in your home, make a photo collage of all the different products you find to see the whole picture.
Gather Your Materials
Which materials do you have? Can you borrow equipment from friends or neighbors? Can you rent large pieces of equipment instead of buying? Take stock of what you can borrow or rent before making a shopping list.
Online shopping is a great option right now, but be sure to contact local businesses first to see how you can shop local. (Local businesses need your support now more than ever.) Although some local retailers' stores are closed, many are providing curbside pickup of merchandise to minimize exposure.
Make Time
We all have daily responsibilities to meet. Plan out small chunks of time each day to chip away at your project tasks. Don't pressure yourself to get a project done quickly, and be realistic with your schedule. If you have children, help teach them practical skills by giving them tasks to do.
Trace your Ancestry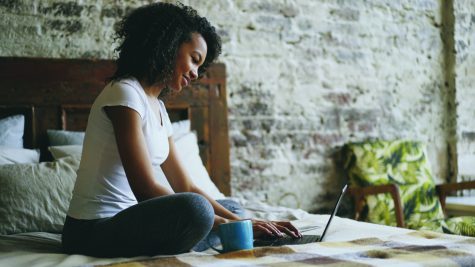 Tracing your ancestry is a worthwhile project that will help you come to better understand yourself and your family, and allow you to pass that knowledge on ?to your children or grandchildren.
Tracing one's roots used to be a much more laborious process, with the need to locate paper records and source documents that were often tricky to find. Modern technology has made it much easier, with the ability to search online databases for records, and even to have a DNA test performed to get insights into one's ancestry going back as much as a thousand of years and be connected with living relatives.
Before you get started, make contact with any family members you're aware of who have researched your family history. There likely exists a cache of your family's documents or even memoirs or existing family trees. If there's any existing information, whoever collected it is likely more than happy to discuss with you the work they've done and how you can get started.
Use an Online Service
Online services such as 23andMe.com and Ancestry.com use DNA tests to get your ancestry search started. You can choose to make the results of your test available to others so you can make connections with relatives and learn from their ancestry research, which will help you build your family tree. These paid services provide access to billions of historical records, such as birth, death and Census records, property records, news articles, photos and more.
Learn the Ropes
You will need a bit of an education about how to trace your ancestry before you get started. Searching online documents is an art, as even small changes to the phrases you use to search can yield huge differences in results. Learn the basics of Boolean searching. You'll also need some basic technological savvy, as online genealogy programs use a common file called a GEDCOM file that can be exchanged between programs. Each online platform has its own user interface, so use the site's how-to videos to get started. If you're stuck on a part of your family tree for which you just can't find the data you need, you can even hire an expert to tackle those parts of the project for you.