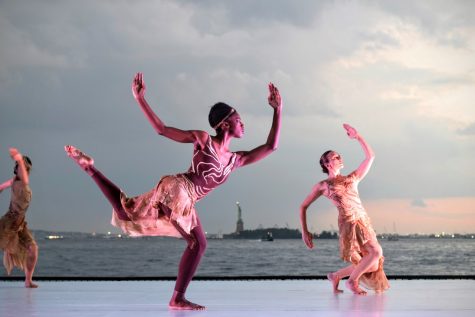 In the entertainment industry a "performance" is the culminating event that is presented to an audience after planning, rehearsing, staging and promoting said event. The process follows a specific set of actions and is done in collaboration with others who are fully aware of the production script and the timing of the individual, technical and production elements involved. And because of the rehearsal or rehearsals involved, everyone KNOWS the outcome or at least what the outcome is intended to be.
Over two months ago, several white men in pickup trucks armed with rifles and handguns chased down and shot dead an unarmed Black man who was jogging through a Georgia neighborhood. Although the murder of this young man was reported to the local authorities and his family collected his body, held a funeral and burial for him, no charges were filed. This young man's death was recorded as a "justifiable homicide." This story, so far, is too familiar to ALL of us. But for the Black community in America it is NOT just a story, it is the 1st Act of a narrative we are accustomed to seeing over and over again as if it were some grotesque movie scene stuck on a loop that we cannot stop. So, we continue to experience this exact scenario played out over and over at a frequency that challenges all perceptions of a country, a nation whose platitudes proclaim Life, Liberty and JUSTICE for ALL.
There were NO Charges filed in the murder of Ahmaud Arbery, despite the pleadings of his mother and family members for 74 days. Once again it took a public outcry before law enforcement and the powers of the judicial system took any action whatsoever to file charges and arrest the perpetrators of the stalking and murder of Ahmaud Arbery. This is the 2nd Act in this "performance of justice." They had 74 days to identify their players and rehearse their parts.
Once again it took the release of a traumatic and gruesome video tape to motivate the criminal justice system to get involved in the "playing of their parts." Seventy-four days before we saw the arrest and charging of two of the white men involved in the murder of Ahmaud Arbery. The videotape was recorded by a "friend" of the accused, apparently in an effort to exonerate them from any blame by documenting the so-called "citizen's arrest" of this young Black man they suspected of being a burglar in the area. A videotape that law enforcement had an opportunity to see and initially deduce that NO Charges should be filed in the case. However, the video recording was leaked publicly, hence setting up the public outcry and forcing the District Attorney to file charges and issue a warrant for the arrest of the father and son duo who actually pulled the trigger and fired the fatal shots killing Arbery.
Why does it continue to be true that only the "viral consumption" of Black Death seems to illicit any outcry for even the Performance of Justice? The exploitation of Black bodies is a contagion in the soul and soil of AMERICA. Hence due to a very public outcry, especially among whites on social media, who, once again feign disbelief, shock and outrage, we finally got charges filed and arrests made.
Now we will see if Act 1 and Act 2 have been played effectively enough that we are able to proceed to the 3rd Act in this "Performance of Justice." The preparation of the trial always includes denials from the accused racist murderers, and then comes the subsequent campaign to demonize and criminalize the Black murder victim. His reputation, family and community now go on trial. Ahmaud Arbery will actually be accused of playing the pivotal role in his own murder. Ultimately, as is the case in most of these "performance of justice" cases, the murderers will be acquitted on a
technicality or an outright claim of justifiable homicide due to self-defense.
It can never be forgotten that during plantation days, white men were deputized and empowered by other whites to catch and kill enslaved black people. That history is the reason the killers of Ahmaud Arbery were not arrested (initially) and why they will most probably never be convicted of 1st degree, pre-meditated murder. And that's NOT JUSTICE but merely "the performance" of IT!