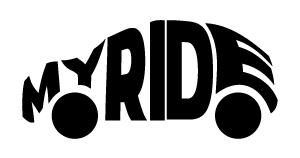 ---
Beautiful Toyota Sports Car Adds Four-Cylinder Model, Ups Six-Cylinder Power
By Derek Price
There's a risk to building a gorgeous car: it's got to live up to the hype.
The sexy lines of the car I'm driving this week, the new Toyota Supra, do a brilliant job hyping up what to expect as you walk toward it. The long hood, sensual roof and swept-back side profile give all the right cues to create heart palpitations in those of us who love two-seat, rear-wheel-drive sports cars.
Therein lies a problem. The Supra may look too gorgeous for its own good, at least in the new four-cylinder version I tested. My eyes saw the godlike immortality of a supercar, but my senses felt the sting of four-cylinder mortality under the hood that left me wanting more in several key areas: more power, more sound and more bang for the buck.
Fortunately, a six-cylinder Supra exists to solve all three of those issues, and it's the one I'd recommend.
The more powerful Supra, priced from around $51,000, makes a thrilling 382 horsepower from its BMW-derived, turbocharged, 3.0-liter inline six-cylinder engine. That's a serious boost in power over last year when buyers had to settle for a still impressive 335 horsepower.
The four-cylinder engine in my tester, though, generates 255 horsepower with a starting price around $43,000.
Normally, as a longtime Mazda Miata owner and enthusiast, this less powerful version would be my dream Supra, one more about balance, lightness and handling than the muscle-car speed of its gaudy, six-cylinder sibling.
In its role as a tossable sports car, the four-cylinder Supra really does excel. The driving experience on winding roads borders on spiritual. Steering, braking and handling all sparkle like they should.
The cabin feels futuristic and distinctive, something unusual in the current climate of lookalike dashes dominated by tacky but practical touchscreens. It evokes a hint of the "Tron" vibe of 1980s Supras without being obnoxious.
Still, I wouldn't buy the four-cylinder version for several reasons.
One, the brilliant Toyota 86 fulfills that same connected-to-the-road mission for considerably less money, starting around $27,000.
Two, you can't get a Supra with a manual transmission, which I think is bonkers if you're trying to summon the sensual pleasures of pure driving, which is the whole point of a car like this.
And three, the Supra's gorgeous body screams of power. It looks more mean than cute, and meanness requires a minimum of 300 horsepower, according to my off-the-cuff gearhead calculus.
The V6, on the other hand, fits the mission of this vehicle much better. It's numerically and emotionally the one to pick and worth every cent of its premium over the base model, as I see it.
Still, despite my puritanical sports-car ranting, it's impressive that Toyota offers two entirely legitimate contenders in this rare and low-selling category. As much as I love them, let's get real. Sports cars are expensive to create and tend to move off dealer lots slower than a tortoise on Ambien.
If you want a four-cylinder Toyota sports car, the 86 with a manual transmission is breathtakingly fun to drive. If you want a powerful, thrilling, exotic Toyota sports car, the six-cylinder Supra is your match.
And if you still pine for a four-cylinder Supra, at least you'll be driving one of the prettiest cars in the world.
---
A Closer Look
---
[masterslider alias="ms-129″]