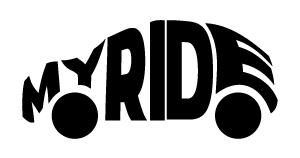 ---
2020 Charger Hellcat Now Exclusively Available in Widebody Version
By Derek Price
I just spent a week driving the Dodge Charger Hellcat, a four-door sedan for people who don't care one iota about fuel economy, and it couldn't be more different from the electric cars that are generating breathless headlines and illogical stock returns in recent years.
It starts with a huge V8 engine, which already is unusual in 2020, and adds a supercharger to generate 707 horsepower, enough to spin the tires effortlessly and be as socially unacceptable as you choose. If you want to rage against electric cars and everything they stand for, the ear-splitting roar of a Hellcat engine emanating from a cloud of tire smoke is a great way to do it.
As if the Charger Hellcat wasn't rebellious enough already, it's now only available in the even more aggressive, in-your-face Widebody format. The narrow-body Charger Hellcat has been discontinued.
The extra 3.5 inches of width isn't just for appearance. The insanely large fender flares make it look even more menacing, sure, but the real benefit is in handling and traction. The wider stance makes it feel more secure when cornering, adding a noticeable amount of grip compared to the previous Hellcat with its comparatively narrow tires.
Even with the wider rubber, the four-door Hellcat has no trouble lighting the tires up. Press the throttle into the floor mat — or, heck, just give it slightly too much pressure — and the back tires can lose grip virtually any time you want.
It's equal parts thrilling and terrifying.
The most remarkable thing about driving it, aside from the ever-present sound and fury under the hood, is just how practical it is.
Four wide doors and a spacious trunk make it an ideal family car. The interior matches the meaty, muscular and intentionally retro style of the outside, with wide but supportive seats, a chunky gear selector and expansive dash.
With a compliant highway ride, the Charger Hellcat is even impressively comfortable on road trips, as long as you don't mind filling up with gas so frequently.
That's the only practical downside to this wild car. Masochists will enjoy reading its federal city fuel economy rating of 12 mpg. Ouch.
Of course, gas mileage in a Hellcat matters about as much as quarter-mile times in a Toyota Prius. If you care, you're looking at the wrong car.
As for the price, at $69,995, it's a lot of money for a toy. But it's also a screaming bargain in terms of dollars per horsepower, making it one of the best performance-car deals on the planet. There are cars that cost several times that much that don't offer as much excitement or raw power.
A limited-edition Daytona 50th Anniversary Edition is available with a sticker price of $74,140.
People on a strict budget can still find fun and practicality in other versions of the Charger, starting with the SXT priced under $30,000 with a standard 300-horsepower V6 engine, or $33,595 with all-wheel drive.
Other versions include the sporty GT at $31,895, the V8-powered R/T for $36,395, or the loud and powerful Scat Pack at $39,995. A Widebody upgrade is available on the Scat Pack for $6,000 more.