The right to vote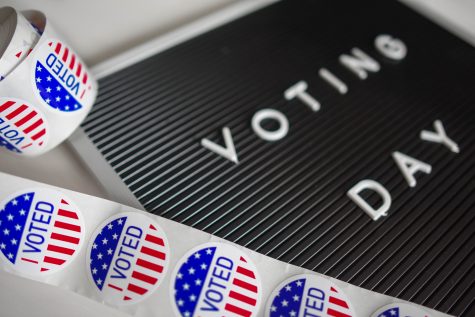 During World War II the country retooled to meet the crisis of the day – recruiting stations were flooded with volunteers and companies retooled to meet military production. Today during COVID-19 healthcare workers are working around the clock, and businesses have retooled to produce equipment needed to protect frontline workers and ensure testing is available. Now it is time for nonprofits to retool to ensure those we serve have the right to vote.
Today confusion, misinformation, and COVID-19 are creating barriers to registering and voting. In many communities, there are laws and policies that are not always made clear which – even if you vote – keep your vote from being counted.
We as nonprofits must use our resources, relationships, and the trust we have built with those we serve to ensure people can vote and that their vote is counted. We must "retool" to help people exercise their right to vote.
We all have relationships, platforms, and programs we can use to encourage voting once we educate ourselves. Here are two resources Nonprofit VOTE, and the Election Protection Coalition. You can learn from Momentum Nonprofit Partners as an example of a nonprofit mobilizing its constituents, and offering employees Election Day as a paid day off so they have time to vote and the ability to help others vote. Here are four suggestions for what you can do.
Prepare your team. Orient and train staff, volunteers, and board members with talking points so they can answer questions from potential voters. Ask for in-kind resources you will need such as transportation, advertising, printing, and social media. Host a 24/7 "hot-line" so your nonprofit becomes a communication center providing information people need to vote and have their vote counted.
Educate, communicate, and engage your leadership, staff, volunteers, and supporters on how important it is to vote. Use your communication tools to share information about voter registration, how to vote by mail, how to safely vote in person, and more. Use your mailing list, social media platforms, publications, website, and newsletter. Go "old school" and set up a phon-a-thon where volunteers call people to share information. Print "door hangers" and flyers that can be distributed to people's homes, at barber shops and beauty salons, restaurants, food distribution lines, COVID-19 testing lines….
Create virtual special events that share information and answer questions. Use people from your community who are admired and trusted to share information and provide encouragement. Create a public service announcement, a short video clip that can go viral. Create a series of videos that explain different aspects of voting and what people may encounter as they try to vote.
Break the barrier. Remember, if people haven't registered to vote – or actually voted before – it is a new experience. That in itself can be a barrier. Make it real, create a video showing a person actually registering to vote. Show how to request an absentee ballot and what happens when you enter a voting location. Remember: not having done something before is a barrier – do all you can to break that barrier.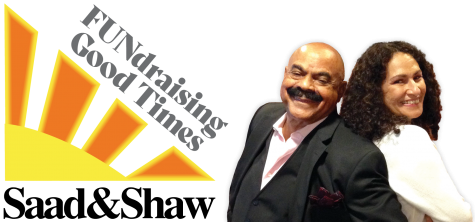 Copyright 2020 – Mel and Pearl Shaw of Saad&Shaw – Comprehensive Fund Development Services. Let us help you find your way through this unknown time. Video and phone conferencing services always available. Call us at (901) 522-8727. www.saadandshaw.com.