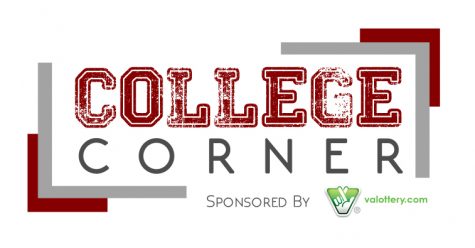 ---
Three healthy living tips to help beat anxiety
By Tonya Miller
Eat these Superfoods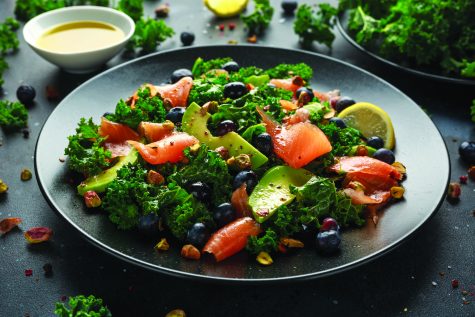 The 2020 U.S. Dietary Guidelines recommend healthy eating patterns, "combining healthy choices from across all food groups — while paying attention to calorie limits."
Research has shown that doing so can reduce risk of high blood pressure, heart disease, diabetes and certain cancers. In addition, there are many nutrient-packed "superfoods" that are must-haves in your diet as you work toward achieving health benefits and reducing chronic disease.
Berries
High in fiber, antioxidants and disease-fighting nutrients, berries are a sweet addition to any diet. Think blueberries, raspberries and strawberries. Even when they are not in season, you can buy them frozen and add them into your diet for a healthy snack. Eat them plain or add them to yogurt, cereal, oatmeal or smoothies.
Fish
Fish are a good source of protein and omega-3 fatty acids, which help prevent heart disease. Fish with the highest omega-3 content are salmon, tuna steaks, mackerel, herring, trout, anchovies and sardines. Remember that adding loads of butter and salt to your fish can cancel out the health benefits.
Leafy Greens
Dark, leafy greens are a good source of vitamin A, vitamin C and calcium. They also include fiber and several phytochemicals that can have a positive impact on your overall health. Dark lettuces are great additions to any salad, but don't forget varieties such as spinach, Swiss chard, kale, collard greens or mustard greens. Sauté them with olive oil or add them to soups and stews for a super addition to your diet.
Olive Oil
Speaking of olive oil, this cooking addition is a good source of vitamin E, polyphenols and monounsaturated fatty acids. All of these can help to reduce the risk of heart disease. You can substitute butter or margarine with olive oil in pasta or rice dishes. Drizzle over vegetables or use as a dressing to reap the benefits of this superfood.
Nuts
Most nuts contain monounsaturated fats, which may be a factor in reducing the risk of heart disease. Hazelnuts, walnuts, almonds and pecans, specifically, are great sources of plant protein. You can easily add a handful to oatmeal or yogurt or have as a standalone snack. Consider trying the various types of nut butters such as peanut, almond and cashew, as well.
Benefit from having a pet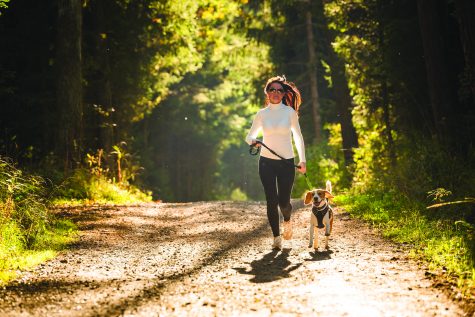 Owning a pet means more than just having a four-legged friend around the house. It can also mean a healthier lifestyle and increased happiness in your life.
Research has shown that living with pets provides certain health benefits, including lower blood pressure, decreased anxiety and boosted immune systems. So, take your pooch for a walk or cuddle with your cat to show them a big thanks for making a positive impact on your life.
Healthier Hearts
People who own dogs get more activity in their day simply by mixing in walks around the neighborhood. According to the American Heart Association, dog owners are 54% more likely to get the recommended amount of exercise than their non-dog owning counterparts. As a result, and due to a stronger immune system from being exposed to pet fur and dandruff, many dog owners see a decrease in blood-pressure, triglycerides and cholesterol levels. This puts them less at risk for heart-disease.
Fighting Allergies
Researchers at the University of Wisconsin-Madison, in the Journal of Allergy and Clinical Immunology, have found that kids growing up in a home with "furred animals" – whether it's a pet cat or dog, or on a farm and exposed to large animals – will have less risk of allergies and asthma.
The university has performed recent studies analyzing the blood of babies immediately after birth and one year later. Here are some of the results: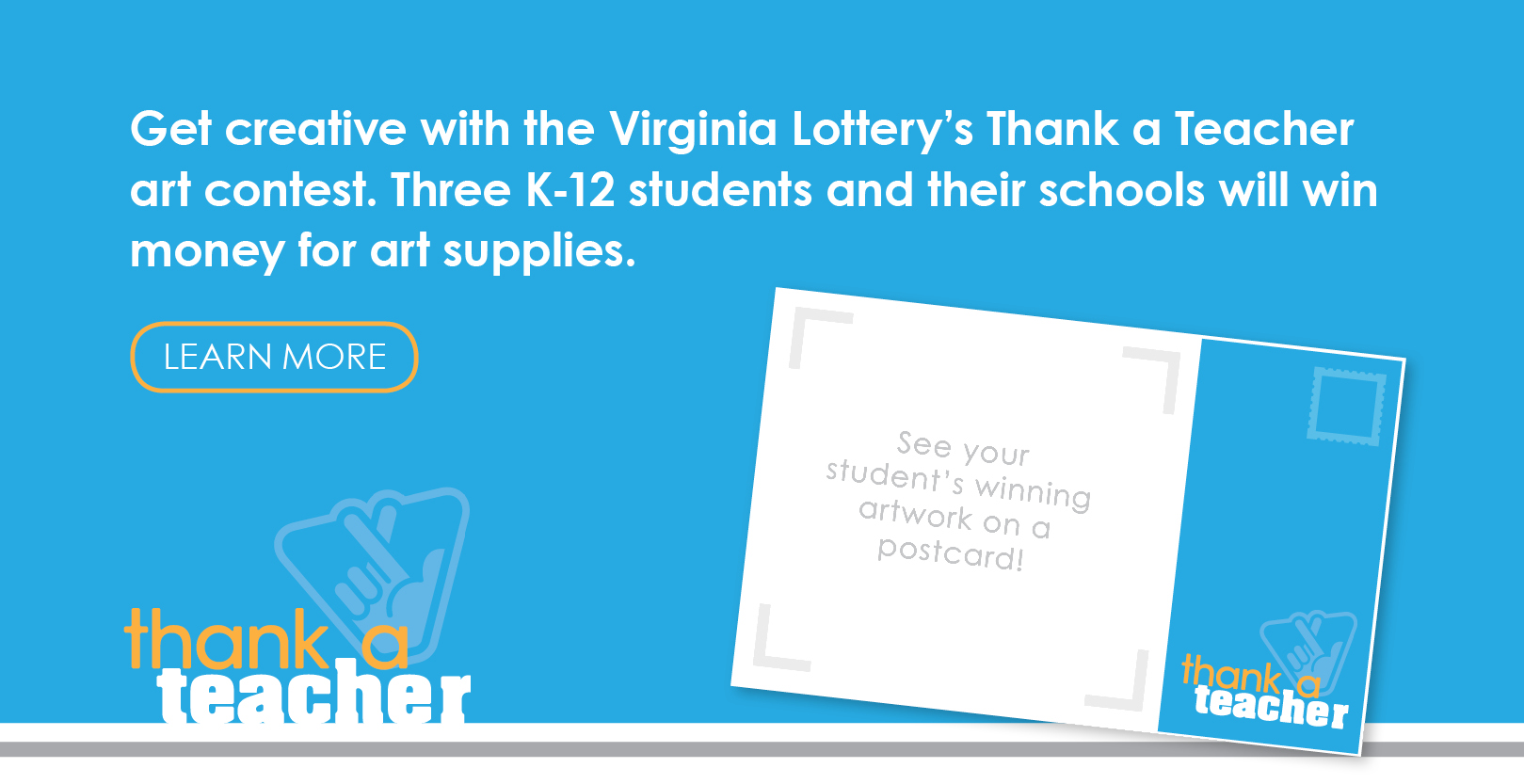 If a dog lived in the home, infants were less likely to show evidence of pet allergies (19% versus 33%).
They also were less likely to have eczema, a common allergy skin condition that causes red patches and itching.
They had higher levels of some immune system chemicals, which is a sign of stronger immune system activation.
Elderly Benefits
Studies have shown that Alzheimer's patients have fewer anxious outbursts if there is an animal in the home. Walking a dog or simply caring for a pet can provide healthy levels of exercise and companionship for the elderly.
Playing with a dog can elevate levels of serotonin and dopamine, which are nerve transmitters that are known to have pleasurable and calming properties, according to studies by the University of Texas School of Public Health.
Start an at-home fitness routine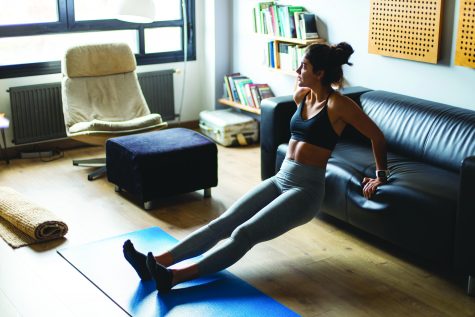 Working out at home is the new reality for many Americans across the country, and thanks to technology, they are able to find creative programs to bring the gym to them.
Many health and fitness companies, as well as local gyms and workout facilities, have created virtual workout programs for their clients that have made it easy to stay in shape.
Whether you're looking for a consistent cardio routine or a high-intensity interval training to keep you in shape, there are many options out there that are easy to weave into your normal day at home.
So, read on for tips and tricks to staying in shape from home.
Carve Out the Time
The first step to creating a solid home workout plan is making sure you have the time to properly execute it. Many people find that waking up before the family in the morning can be the best time to exercise. Or, maybe you're more of a night owl who likes to work off the stress of the work day after hours. Whenever you choose to work out, it's important that you find a dedicated, uninterrupted time to focus on bettering your body. Without adequate time, you'll end up burning yourself out and not sticking with your routine.
Body Weight Exercises
When executed correctly, using just your body weight can give you an effective workout routine with great results. Here are a couple of ideas for you to incorporate.
Bridge
Lie on your back with your knees bent, feet flat on the floor, and your arms extended by your sides. Pushing through your feet, raise your posterior off the ground until your hips are fully extended. Slowly return to the starting position and repeat until you have finished a set of 10. Perform three sets for maximum effectiveness.
Stationary lunge
Split your stance with your right leg in front. Bend your knees and lunge forward, stopping when your right thigh is parallel to the ground. Then, push up through your right foot to return to the starting position. Repeat for a set of 10 and complete three sets.
Extensions
Get on all fours and simultaneously extend your left arm and right leg, keeping your hips square to the ground. Pause when you reach the position for five seconds. Return to the start position and repeat with your right arm and left leg. Do this for three sets of 10.
Think Local
Your local gym likely has online or video workout programs you can execute at home as part of their workout programs. Ask your local gym owner or fitness staff if this is an option. Many technology platforms offer online tracking and reporting so your trainer can stay updated on your at-home progress.